Winter Baby & Bridal Showers
Posted on January 13, 2016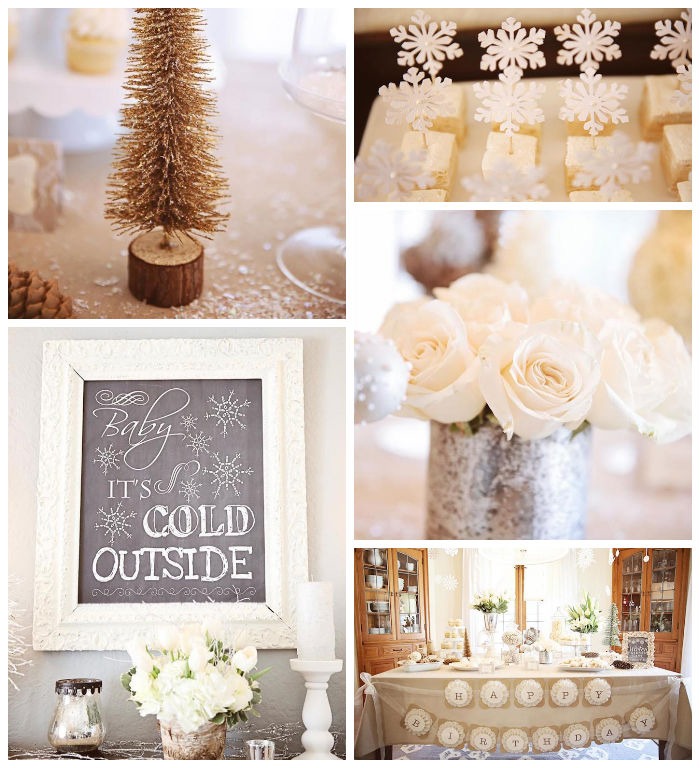 Winter can be a wonderful time to celebrate an impending addition or union. Despite not having the luxury of an outdoor space, Lansdale baby and bridal shower venues can provide a warm and welcoming spot for to mark a joyous occasion. Hosting a winter celebration lends itself to some built-in themes, but sticking to them is entirely up to you! Here are some fun ideas for your winter baby or bridal shower.
Baby, It's Cold Outside
Gathering to shower a mom-to-be in during the winter months can be a challenge considering all the holiday celebrations during this time of year. The first goal is to make sure the celebration is separate from other holidays and made unique for the mom-to-be. This doesn't mean you can't use elements naturally available to you during winter.
Décor and Treats
Many people are moving away from having a gender-specific shower. The benefit of a winter celebration is that you can stick to a neutral color palette with ease. Select whites, silvers, and golds to use throughout your Lansdale baby shower venue. If you do prefer to add elements of gender-specific colors, use light pastels incorporated into your whites.
Winter is also the perfect time to use glitter! The ground itself is shimmering, so why shouldn't your celebration reflect that? Add some bling to centerpieces by outfitting candle holders with several shades of glitter or wrapping them in glitter tape. Choose balloons with metallic confetti inside to provide an adorable touch for the lady "about to pop!"
When it comes to favors, offer something usable that people won't just toss in a corner. Work with a local bakery to come up with adorable, personalized cookies for guests to enjoy. Incorporate your colors with edible pearls and glitters to make the treats special. Have them individually wrapped and add a thank you tag for a sweet touch.
Winter Bridal Bliss
Any time is a great time to celebrate a bride-to-be, but winter is a particularly magical time to host celebrations at Lansdale bridal shower venues. The whimsy of winter holidays is in the air, and people are in a generous and celebratory mood. Use the aura of the season to your advantage with some simple décor and entertaining tips.
Evergreen is Easy
It can be difficult and expensive to find a wide range of in-season flowers during winter months. No problem! Select décor based on its seasonal value. Using pine and evergreen decorations brings the outdoors into your bridal shower with the bonus of a pleasing fragrance. You can continue with the outdoorsy theme by wrapping bare branches in fairy lights and weaving pine boughs around them. Add some simple votive candles or tealights and you've got magical and season-appropriate table décor.
Warm Up
Keep your guests warm with fun treats that you can only get away with offering when it's cold outside. A hot chocolate bar is the perfect addition to a winter bridal shower. Provide different flavors of hot chocolate, various sizes of marshmallows and unique add-ins like cinnamon, peppermint bark, and flavored syrups. In addition, feel free to set up s'mores stations. People typically associate s'mores with warmer months, but they can be a refreshing and cozy addition to your winter celebration. If you're hosting a bridal shower with alcohol, offer a signature cocktail made with warm mulled cider and rum to warm guests to their bones.
Hosting celebrations at Lansdale baby and bridal shower venues during the winter can be incredibly rewarding. Your hard work will pay off by providing moms-to-be and future brides with a lifetime of beautiful memories. Remember to take advantage of the season in every aspect of your celebration!