Top Party Favors for Your Sweet 16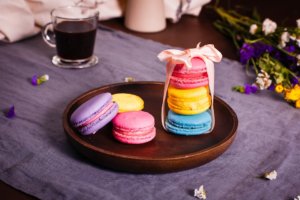 You want your Sweet 16 to be unforgettable. One way to ensure that your party won't be forgotten is to send your guests home with the best party favors possible! Sure, all party favors are fun but often they become throwaways. Not your favors. They will be the talk of the town. After you secure your Bucks County Sweet 16 venue, start researching which favors speak to you. Here are a few favorites that are sure to impress.
1. Personalized sunglasses
Personalized sunglasses are a huge hit at any party, but especially at a Sweet 16. You can have your name or a fun saying written on the side of the sunnies. Not only will your guests have fun wearing them after the party, but they will definitely be donning these during the celebration. Seriously, what is cuter than a group picture with your best friends all wearing your personalized shades?
2. Candy Buffet
Set up a Sweet 16 candy buffet and give your guests the chance to make and take home their very own candy confections. Jars with your favorite candies, or coordinated with your theme colors, will make a big impact. Simply supply the take home container and your guests will have a blast filling it to the brim. This is also a really easy way to add some fun to any Bucks County Sweet 16 venue.
3. Dancing socks
Fabulous footwear is another outstanding favor for your party guests. If your party is indoors, order personalized grippy socks in your favorite color. A fun message like, "I danced my socks off at Amy's Sweet 16," is a really great way for your friends to remember all the fun they had at your party. Plus, everyone will be putting them on before the night is over and you will get that super cute group picture for your social media. If your party is outside, switch it from personalized socks to flip flops. Just as cute, if not cuter.
4. Photo keychains
Always a hit is the party photo booth where guests get to dress up and take photos to take home with them to remember the fun time they had celebrating. For your Sweet 16, maybe make the photos keychain compatible and provide keychains for all your guests to drive home with. Check with your Bucks County Sweet 16 venue to see if they can accommodate a photo booth. They may even already have all the props you need.
Whatever Sweet 16 party favor you choose make sure it reflects your personality, because you are who your guests will always remember. Ready to book a great venue? Call 215-855-4113 or contact PineCrest Country Club online and schedule a tour!