How to Handle Rain On Your Wedding Day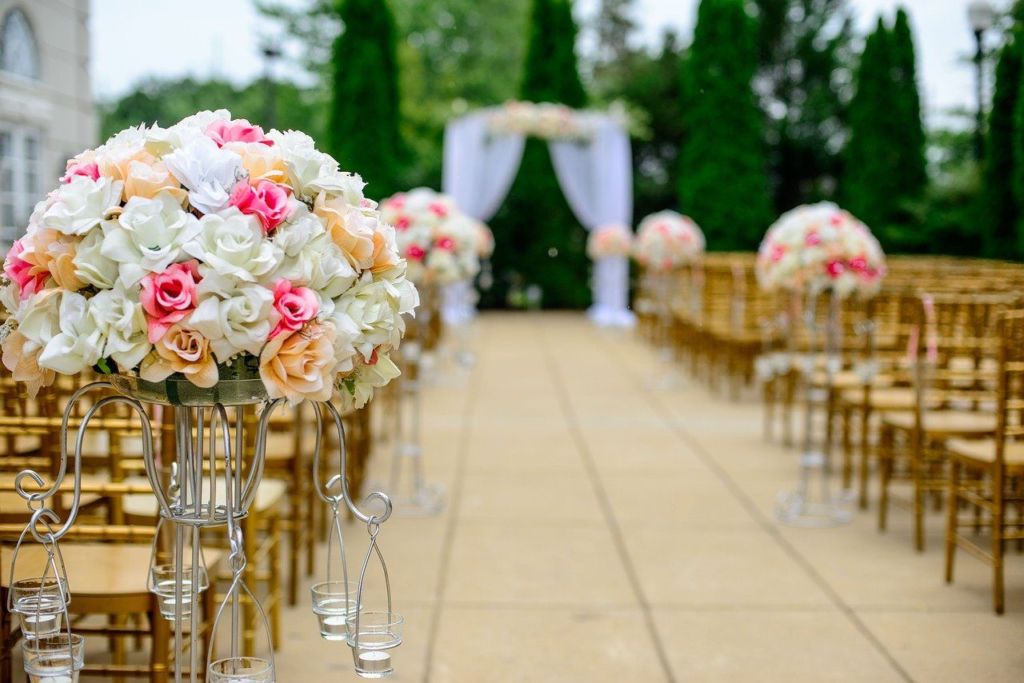 When the temperatures start to rise, the days become longer and the flowers start to bloom, it can only mean one thing: Wedding Season has returned! Ok, so springtime signals the start of many things. But there's no denying that it's the most popular time of the year for weddings. 
While every couple imagines their spring and summer weddings taking place on a day when the temperatures are comfortable, the sun is shining and there's not a gray cloud in the sky, reality can interrupt those dreams. Mother Nature does as she pleases, regardless of what event is scheduled for any particular day.
If you're worried about nature interfering with your special day with rainy weather, there are some simple things you can do during the wedding planning process to ensure your event remains fantastic! 
Give Your Guests Practical Wedding Favors 
If you're hosting an outdoor wedding and are concerned about the possibility of rain chasing your guests inside, ruining gowns and hair, and just making everyone feel uncomfortable, there's a simple way to wipe away your worries – wedding favors. 
Instead of presenting your guests with glassware, picture frames or any of the more traditional wedding favors, go with something more appropriate for an outdoor wedding. Umbrellas are one of the most popular wedding favor alternatives for spring and summer weddings. Not only do these practical favors protect your wedding in the event of rain, they can also be customized to compliment your special day. 
Whether you personalize the handles with your names and wedding date or create customized umbrellas that match your wedding party colors, these memorable favors can be used by your guests for years to come.  
Keep Your Wedding Party Covered 
If your ceremony is being held outdoors, but your reception is indoors, then you only have to worry about the possibility of rain for a much smaller time frame. An easy way to protect your party and guests from potentially inclement weather during that portion of the event is to rent a tent. 
Setting up a clear tent on the event grounds allows you to have a Plan B in the event of rain. Plus, the clear construction of the tent allows you and your guests the opportunity to still enjoy the beautiful outdoor scenery from the safety and comfort of this covering. 
Take Advantage Of Unique Photo Opps
You can't stop the rain – but you can take advantage of the situation. Turn those potential lemons into lemonade by taking unique photos that capture the elegance of your wedding party against the rainy backdrop.
Rain, especially when photographed in black and white, can add a unique and beautiful element to your day. Take photos of you and your party holding their custom umbrellas. Capture closeups of flowers glistening with raindrops.  There are lots of rain-inspired artistic touches your photographer can incorporate into your wedding album. Take the opportunity to use the rain to your advantage. 
Don't let the rain ruin your wedding. Get ahead of any potential problems by incorporating these ideas into your wedding planning process. 
If you're looking for a venue that offers both indoor and outdoor spaces for your spring or summer wedding, PineCrest is an excellent choice for your event. 
Contact us today to speak with one of our event organizers or to schedule a tour of our various indoor and outdoor spaces.