Montgomery County Weddings and Events
Unparalled Service and Expertise
Gather your family and friends for your next celebration at the PineCrest Country Club. For the most special events of your life the PineCrest Country Club offers you all the services and spectacular facilities that you need to make those special moments last a lifetime. Whether it be a shower or wedding, a bar or bat mitzvah, or a celebration that deserves "that special treatment" our staff is prepared to help you every step of the way. With personalized and courteous service, we'll help you plan every aspect of your next event.
DEADLY HOUSEWIVES
Friday, March 15, 2019
Murder Mystery presented by Without A Cue Productions
Pinecrest Country Club is an elegant and sophisticated venue in Montgomery County, just over the Bucks County border, for weddings, meetings and special events.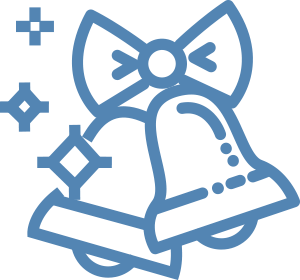 WEDDINGS
PineCrest Country Club is yours and yours alone. Celebrate your marriage in an elegant and sophisticated country club setting, exclusively yours. Where the grandeur and splendor of your day flourish, moment by cherished moment.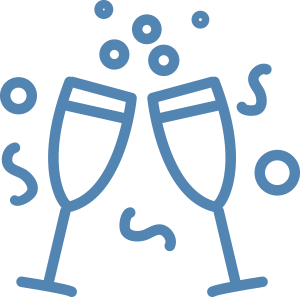 SOCIAL EVENTS
Make your next celebraton truly sparkle in the luxurious surroundings that you'll find at PineCrest Country Club. With beautiful banquet rooms for large and small events, we are prepared to make your next celebration one to remember!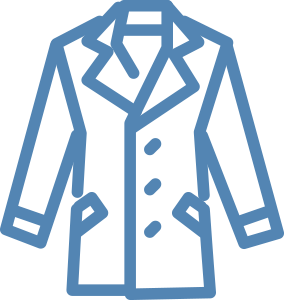 CORPORATE EVENTS
PineCrest Country Club offers a selection of comfortable and productive meeting environments. Our event planners will work with you to select an appropriate setting for the size of your group and the purpose of your meeting.
From the spectacular BallRoom to the casual Sports Bar & Grille, our facility features multiple rooms that can be customized to fit any occasion. And our prime location in Lansdale, PA means your event will be centrally located for guests coming from Montgomery County, Bucks County, and Philadelphia. Check availability here and rely on our staff to help you plan your celebration every step of the way.
Colleen
Ryan and I could not ask for a better wedding reception. Sherry, Ron, and the other staff were incredible. They were kind, professional, thoughtful, and so much more! I would recommend anyone…
Liz
My husband and I had an amazing experience with PineCrest County Club. Sherry, the wedding coordinator, did an amazing job – she gave us everything we asked for and even more. PineCrest Country Club has a Love Park sign which was a great hit with our guests…
Thiery
The staff at PineCrest Country Club are responsive, flexible and professional. They are eager to accommodate and personalize. The food is beautiful and delicious. I felt as though everything was done to make my event flawless!
With amazing scenery and unsurpassed service, our Montgomery County, PA, wedding venue provides the perfect setting for your next celebration.
Stay up to date on our events and check out our blog for great articles about planning, celebrating, and decorating for a memorable event!
You're getting married! There's still a ton of planning to do and decisions to make. People are going to likely being coming in from out of town to watch you tie the knot, and the bridesmaids and groomsmen work so hard to support you and help you make the most out of your big day. Hosting a rehearsal dinner is a great way to relax and have a good time with your close friends and family right before the big day. Whether you go traditional or put your own spin on things, here are some tips on how to plan a rehearsal dinner.
Planning a corporate golf outing in Montgomery County, PA, takes a little bit of work, but it's worth every bit of it. Making memories, building trust, and having some good old-fashioned fun is the perfect way to spend a few hours away from the office. Here are some tips for planning the perfect corporate golf outing.
With the evolution of the modern wedding, comes a plethora of choices! Tradition can be fun because it can make you feel connected to all the other family members who wed before you, dating back many, many years. But it can also be a point of stress, as some influential members of the planning committee might expect certain traditions that you're not keen on. Expectations and family customs can be difficult to navigate, but don't forget that this is YOUR day. As you're deciding on a wedding reception venue near Philadelphia, evaluate what's important to you and your betrothed, so you can incorporate the traditions that work for you, and the ones that simply don't. Here's a little insight into what traditions seem to be standing the test of time, and which ones seem to be on the way out.
We look forward to helping you in any way that we can. Listed are contacts to help with your specific needs. Please call with your questions, or to make arrangements to meet with one of our courteous staff.