Tips for Throwing a Great Corporate Event
Corporate events are a great tactic in generating bonds between employees and departments, inspiring new collaborations and ideas, and expressing gratitude and faith in your team.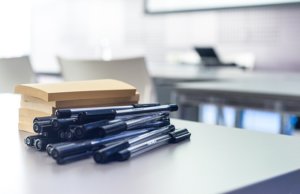 If you're looking to coordinate an event that brings your company together, picking a great party space near Lansdale, PA, will ensure that everything goes according to plan so you can focus on what really matters: your business affairs and expressing value in your employees.
Timing is everything
Holidays or other corporate events can interfere with a successful and positive RSVP response, so it's important to be cognizant of other calendars. Be sure to also leave enough time for people to plan ahead or if necessary, move their schedules around to attend. No one likes a last-minute invite, so return the favor and be respectful of time.
Set a budget
This shouldn't be a foreign concept to you, as managing finances and accounts are likely part of your day-to-day requirements. If you know in advance how much the company is allowing you to spend for the event, all you need to do is communicate that with your party space near Lansdale, PA, so they fully understand the available capabilities.
Envision the vibe
Monday through Friday in the office is pretty predictable and holds a professional atmosphere. For your corporate event, you'll want to make the vibe light, airy, and fun so your employees feel relaxed and receive the invitation to have a good time. To help enhance this permission, look into music selection, activities, and depending on your conversation with HR, provide light alcohol.
Create your dream team
You can't plan the entire event yourself, so establish a small team that will help you coordinate the planning. This will ensure that everyone will still be able to get their day-to-day work done, and having several people work together on the same project will only enhance your employees' sense of collaboration and teamwork. Additionally, the party space near Lansdale, PA, will assist in creating your ideal atmosphere for your corporate event, relieving you of unnecessary stress and worry.