3 Tips to Help You Choose an Event Menu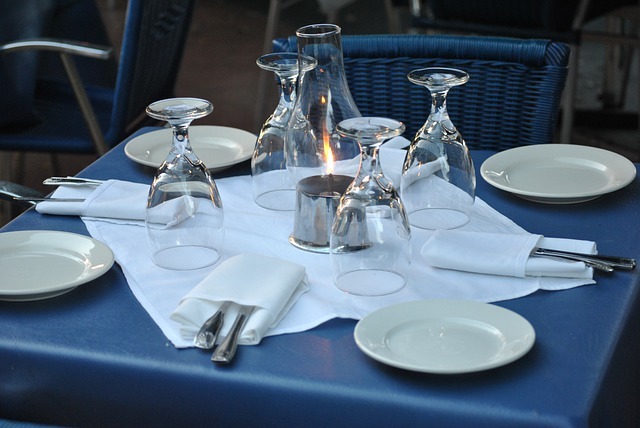 One of the trickiest parts of planning an event is the menu. After all, the menu can often make or break the event. 
While a classic menu may appeal to many, it may be boring and cliched. Got too far in a new direction, and less adventurous eaters may be put off. 
Then there are other things to consider like vegan options and choices for guests with allergies and dietary restrictions. 
If you find the idea of choosing your event menu overwhelming, you're not alone. Many have felt the same pressure. 
That's why our event experts offer these three tips for choosing your event menu! 
Event Menu Tip #1: Get To Know Your Guests 
A good place to start planning your dinner menu is with the event invitation.
Now, that doesn't mean you have to offer guests dinner choices on the invitation. But you can gain the insight that you'll need to choose the right dishes. 
In addition to giving you a more accurate headcount for the event, invitations also allow you to ask your guests questions to help plan your menu.
Here's where you can ask folks if they prefer a vegan or vegetarian dish. You can also inquire about any dietary restrictions that may have. After all, it's important to know if guests have food allergies or if they need a gluten-free option. 
Having advanced knowledge of these facts removes some of the most common obstacles from your menu planning efforts. 
Event Menu Tip #2:  Research Caterers 
Now that you have an idea of how many guests to expect at your event and some insight into their dining preferences, it's time to find a caterer who can meet your needs. 
When vetting caterers, be sure to ask them the following questions:
What types of events have they catered in the past? 

Are they experienced with providing a flexible menu with options for vegans and/or guests with allergies and dietary restrictions?

What measures do they take to ensure that allergens do not contaminate restricted dishes/food?

What is their typical price range for an event of your size? 
Asking these questions will help narrow down your list of potential caterers. After you've culled down your list, you can make a final decision based on factors such as price point, reputation, and experience. 
Event Menu Tip #3: Ask An Expert 
Once you've decided on a caterer, you're in the last stages of planning your event menu. 
Using their expert guidance, you'll be able to determine which options  not only work best suit your guests' needs but also adhere to your budget. 
If you still have questions about how to best plan your menu, you can always ask a friend, family member or colleague who recently hosted an event for their advice. Their first hand experience may provide the additional insight you're seeking. 
By seeking their advice and assistance, you'll be able to finalize an event menu that checks off all of the boxes on your list. 
When you follow these three tips, you'll be well on your way to planning your event menu. 
Yet, there's a much easier way to plan an event menu: hosting your event at PineCrest Country Club!
In addition to offering you a choice of indoor and outdoor rental spaces that are ideal for all types of special events, PineCrest's in-house catering team can customize your menu to meet your needs. Not only will they take special care when serving guests with food allergies, they can also alter the menu to accommodate vegetarians, vegans and guests who require gluten-free dishes. 
To learn more about our rental spaces and out menu options, please contact one of our event experts today!