Celebrating Your Milestone Birthday In Style
Posted on December 23, 2015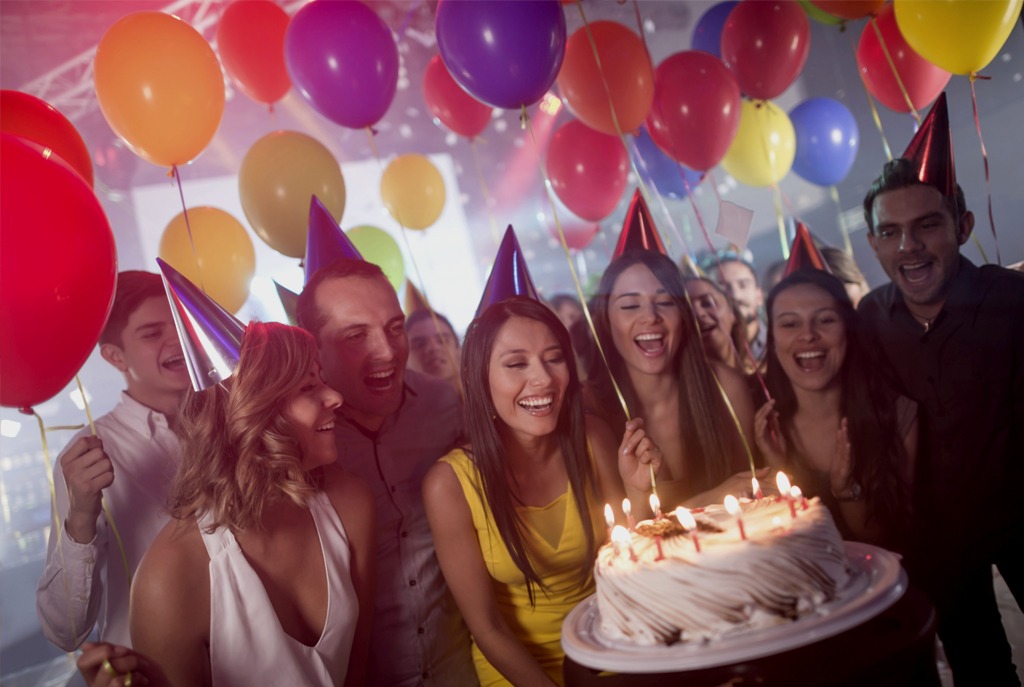 You're never far from a milestone birthday, whether it be 21, 30, or 50 the years keep marching on. Many people dread these milestones as if, by avoiding celebrating, they won't get any older. Instead, we at PineCrest Country Club, located in Lansdale, PA, encourage you to embrace it and celebrate each milestone in a big way! Each year is a blessing and it is time to recognize how lucky we are to meet each big birthday and commemorate each transition in life.
Here are some sure-fire ways to have the perfect retreat.
21st Birthday Cocktail Party
Even though we are adults at 18, the true milestone birthday for being an adult is 21. This is the perfect birthday to throw a cocktail party! Complete with cocktail dresses and suits, a Madmen-esq party is a great way to feel like an adult that has it all together. Finding a signature cocktail for the party is a great way for the guest of honor to taste-test new adult beverages for the first time and find a favorite. A DJ is a great way to still keep the party young and to play trendy dance music and keep the party rockin' till closing time!
30 and Thriving!
This birthday is a transition into being an experienced adult. You probably have a career and/or kids and it is time to celebrate surviving all you went through in your 20's to get to this point! You may have been through college, many bad job interviews, a number of bad dates and now you're reaching an age where people are asking YOU for advice. Celebrate where you came from and what you went through by having a 1990s- early 2000's (Y2K anyone?) themed party featuring music from your favorite years. Decorate the party with pictures showing your progression from kid to adult and all your big milestones. Make the featured drink your favorite wine or beer because nothing says your 30's like sipping on a good microbrew or local wine!
40 and Fabulous
It is time to be Forty and Fabulous! Throw yourself a party in Lansdale, PA, complete with champagne because you are old enough to appreciate it and you can afford it! Have your favorite local band play the party and wear a chic dress or suit to underline that 40 is the new 30. You are experienced, educated, and successful and it is time to celebrate all that you have done.
50 with Family
Being over-the-hill is a thing of the past. Now, a 50th birthday means you are in your prime. At half a century old your family is probably growing and your kids are probably old enough to join the party. Make it a family occasion and invite all your family and friends to come rally around you for the next big part of your life to begin! Empty nesters will especially love to have the kids home and having fun. Hire a band that plays low-key music while everyone mingles and catches up on old times.
60 and Up
60, 70, 80, 90, and even 100, are great birthdays to celebrate with a banquet! Have a table at the front for the guest of honor and their spouse and closest family members and invite everyone whose lives they have touched. Old army buddies, students, and coworkers will love an elegant sit-down dinner where everyone can pass around a mic and tell their favorite stories about the host. After the dinner, the band can play your favorite music and everyone can take turns dancing with the birthday girl/boy!
These are just a few ideas that we, at PineCrest, are happy to help you setting up and tailoring to you! Whether it is your 21st birthday or your 100th, get out there and celebrate in style at our birthday party venue in Lansdale, PA.