How to Throw the Perfect 40th Birthday Party
Turning 40 can be a tremendously fun milestone, and acknowledging the new decade often means throwing a memorable party. Planning this celebration at a Lansdale, PA party space is pretty simple with these few key things to keep in mind so that your guest of honor can welcome the new year with an open mind and tons of laughs and memories.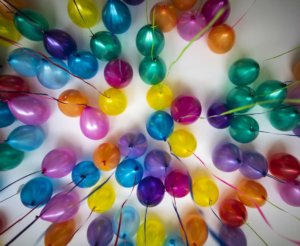 PLAN PLENTY AHEAD 
Chances are, most 40-year-olds have full-time jobs, kids, and other external responsibilities that require a lot of their time and devotion. To ensure the most attendees no matter how big your invite list, plan for the event several weeks in advance so that it gives everyone plenty of time to rearrange schedules or organize babysitters.
ESTABLISH A BUDGET 
Is this close friends and family, or are you looking to invite co-workers and include +1s? Will booze be involved? What about music and entertainment? Luckily, your Lansdale, PA, party space will work with you no matter the details that go into size, features, or decor. Turning 40 is a once-in-a-lifetime event, so they'll be sure to make the whole experience easy for you and your guest-of-honor.
Create a theme
"Oh Lordy, look who's 40" is a commonly used theme for this milestone, but consider personalizing this for your special guest. If you're looking for fun and clever, include sarcastic décor, like Over the Hill themed surprises. If you're interested in going for a more sentimental touch, incorporate highlights from the guest of honor's life thus far, like other milestones or travel highlights, and blow up pictures of that person throughout the years.
Consider a Memento
Ask your go-to contact at your Lansdale, PA, party space for ideas from other milestone birthday parties to find out what other hosts used for mementos. If humor is your thing, bring in a fake tombstone for all party attendees to sign. Or if you're leaning more towards a retrospective feel, have all your guests sign a "The Past 40 Years" photo album for your guest of honor to take home.
However you choose to celebrate the guest of honor, your Lansdale, PA, party space, like PineCrest Country Club, will be happy to ensure everyone has an incredible time at your milestone event!