Ideas for Your Spring Anniversary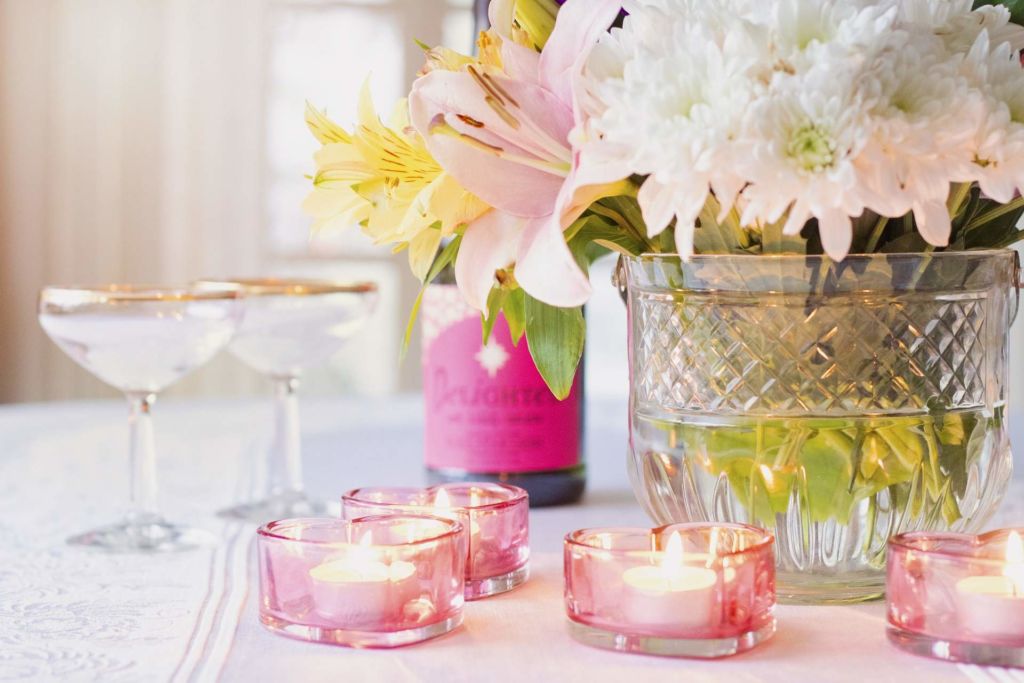 Your milestone anniversary is more than just a meaningful event for you and your partner. It's also cause for celebration with your closest friends and family! 
If your anniversary also happens to be in the spring, then you're especially lucky. The spring provides lots of wonderful opportunities (and more enjoyable weather) to celebrate your ever-lasting love. 
Here are just a few of the many great ways you can make your springtime wedding anniversary party a cherished memory for you and your guests! 
Include Elements of Your Wedding Day
While you cannot exactly recreate your wedding day, you can include elements of the special day to make your anniversary party even more memorable. One of the most pleasing ways to do this is to include your wedding's color palette into your event. 
From the bridesmaids' dresses to the flower arrangements to the pocket squares of the groomsmen,  your wedding's color theme has special meaning to you and your spouse. Select some of your favorite hues from your wedding day and incorporate them into your anniversary party. Choose table cloths in the color of the bridesmaid gowns. Decorate tables with centerpieces that spotlight the flowers from your bouquet. If possible, adjust the lighting to reflect these hues during the dancing portion of your event. There are lots of fun ways to get festive with your wedding day colors! 
Create a Collage of Favorite Photos
The happy couple are the stars of the event! To celebrate your special bond, be sure to include lots of photos of your wedding day – along with lots of other photos of the two of you over the years. From vacations to monumental events like graduations and perhaps other weddings—your guests will love seeing the evolution of your relationship—and your changing faces! 
You can showcase these photos in multiple ways. From classic collages displayed on easels to centerpiece standees on the guest tables to a full-blown video or slideshow complete with music and graphics, you and your guests will enjoy taking this trip down memory lane! 
Showcase Wedding Year-Inspired Decorations 
If you're looking for a fun twist to the party, theme it around the year you were married. Play hit songs from that year. Decorate the space with fun movie and concert posters that were popular during that time. Or ask that everyone come dressed up in their finest attire from that year. It'll bring a smile to everyone's faces as they travel back in time to that special year. And it'll help mark your milestone anniversary and help you realize just how far the two of you have come! 
Pick a Location That's Perfect for Your Spring Wedding Anniversary Party 
Spring is a great time to get back outside and enjoy the sun and warm temperatures. If you'd like to host your spring wedding anniversary party, PineCrest Country Club is the place for you! 
Our beautiful Landsdale, PA venue offers multiple indoor and outdoor rental spaces that are ideal for springtime events. And if you need help creating a custom menu or finding the perfect entertainment for your party, our event coordinators are available to help you every step of the way. 
Contact us today to book your springtime wedding anniversary party!