The Year of One Year Anniversary Parties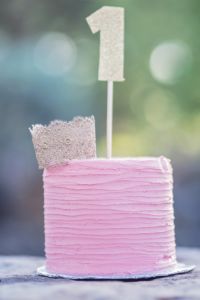 Times are different but celebrations are still important. This year may have not gone as planned in marking celebrations like weddings, birthdays, retirements, and much more, but that doesn't mean those important events should be ignored or forgotten. Welcome to the year of one-year anniversaries! More and more people are looking for one-year anniversary ideas to mark the occasions that the COVID-19 pandemic disrupted. Whether you've had to postpone or reschedule a wedding or cancel your baby shower, there's no reason not to mark the occasion at a later date when everyone can get together safely.
1. Baby shower blues
Did you have to cancel your baby shower? That's not exactly an event that can be postponed because you're on a very specific timeline. But it can certainly be turned into something different to celebrate when the time is right. Instead of mourning your baby shower, plan a bigger than big bash for your baby's first birthday! Contact a venue, like PineCrest Country Club, and pull out all the stops to make sure you make big memories for your baby. Even if you didn't get to celebrate them before they were Earthside, you can certainly do it now!
2. Half Birthday Bash
Were you meant to mark a milestone birthday this year? Instead of skipping it altogether, plan a half-birthday celebration as one of many one-year anniversary ideas. It can be a lead up to your next big number or a look back at your current – either way don't be ashamed to celebrate if it isn't your exact birthday. People will be happy to get together to help you mark your birthday, even if it's months later.
3. Reception Reschedule
Want to mark your original wedding date next year? There's no reason not to! Maybe you just decided to do it courthouse style and forgo the reception in 2020. Why not have the wedding reception on your original date but just a year later? Lots of venues have space open in 2021, so your date may still be available. Contact your original vendors and see what they can do to help you replan for next year and be sure to kick it up a notch to make it extra memorable!
If you're looking for the perfect venue for your event, contact PineCrest Country Club. We can't wait to get back to making your dreams come true!