Traditional Gift Ideas for Your First 5 Wedding Anniversaries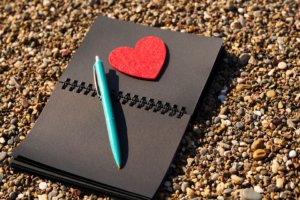 The first few years of marriage can seem like quite an adventure! Even the most well-suited couples can find true partnership and cohabitation challenging at times. There's no doubt however, that every year — the good parts as well as the bad — is worth celebrating. Whether your style is a quiet celebration with a few close friends, or a big hoopla, there's an anniversary party venue near Bucks county with your name on it! Once you've decided that a cocktail or dinner party is in order, it's time to think about presents. Here are some ideas to help you put a modern spin on some traditional gifts.
1. Year One – Paper
If you're at all creative, a paper gift will seem easy. A hand-drawn portrait or a quirky collage are super fun ideas. However, for some people, the thought of having to make something is terrifying. One incredible idea is origami. Before you freak out, look up a few YouTube videos. A 3-dimensional box, for example, is a great way to package a non-paper gift. If you're still not feeling confident about your DIY abilities, consider something store-bought such as a cookbook or photo album. Or maybe you can frame a map of that one place you two always talk about visiting one day. Another great paper idea: concert tickets. They're made of paper, right? It doesn't have to be hard to be super thoughtful!
2. Year Two – Cotton
Sure, when you think of cotton, images of plain white t-shirts probably come to mind, or maybe actual cotton balls. If you think about it a little longer, though, you'll realize that cotton is everywhere. What better way to show someone you love them than the gift of relaxation? A hammock for breezy summer days, or a fabric carry-on bag packed and ready to go on a weekend getaway are perfect ways to celebrate two years of marriage! Thinking of something a bit smaller? Lots of companies will print photos onto pillowcases or canvases. Hand prints, artwork, your favorite picture – whatever the image, put it on a pillow or a blanket as a relationship metaphor. Wrap up in my love, I always want to be where you lay your head… you get the idea.
3. Year Three – Leather
A couple years after tying the knot might be the perfect time to invest in a little leather! How about a pair of shoes? It might seem like a pretty impersonal gift, but if there's a pair of shoes you know your partner has been eying, or you simply know their style, there's no better way to say, "I can't walk a mile in your shoes, but I can make your walk a little more comfortable" than a new pair of great shoes. Don't like real leather? Faux leather gets the point across just as well.
4. Year Four – Linen or Silk
There's some debate over whether the US considers linen or silk the official gift for a four-year anniversary, so you've got some wiggle room here. Linen is an easy breezy fabric, whereas silk is traditionally a little more luxurious. Either works well if you're thinking about new sheets, scarves, or maybe some pajamas. Practical is it's own brand of delightful, especially when sheets and PJs are paired with the gift of a quiet night at home with popcorn and a movie. If you want to venture toward the realm of an experience rather than a tactile gift, maybe treat your loved one to luxurious desserts that are "smooth as silk." The possibilities are endless.
5. Year Five – Wood
Finally, upon celebrating your fifth year of marriage, the traditional gift is wood. There's not an anniversary party venue near Bucks county that can't accommodate some wooden accents at a party. If you're campers, having a camping themed party sounds like a heck of a good time, with some simple food, outdoor fire with s'mores, etc. It doesn't get more woodsy than hanging out in the great outdoors! Along those same lines, how about packing a wooden picnic basket and then escaping to a park or even just the yard for a romantic lunch or dinner? Or maybe you want to finally get around to framing those perfect wedding photos that are still in a folder on your computer. Does your partner like to sketch or write? A fancy pack of new wooden pencils can easily say, "We've had a great five years, and we get to write the rest of them together."
Tradition is fun, but it's when you put your own spin on it that it becomes something relevant and memorable. Your anniversary is a time to embrace the life you've built and the life you're building together, so book an anniversary party venue near Bucks county, and let's get this party started! Happy gifting!
Take a tour of our beautiful indoor and outdoor event spaces and call PineCrest at 215-855-4113 or contact our special events coordinator online.