5 Tips for Planning Your Maternity Photos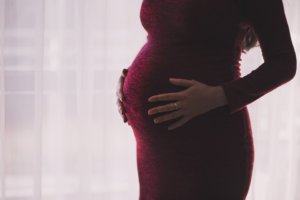 Babies bring a ton of excitement with them, even before they're born. Nothing seems to get people more excited than the pending arrival of a baby! Between getting the nursery set up, getting ready for your own baby shower, and feeling increasingly pregnant, it's easy to forget just how beautiful you are! Around the same time you're securing a baby shower event space near Philadelphia, start to really consider your maternity photos. They're just as important as those first pictures of baby, so don't sell yourself short. Check out these tips for planning your maternity photos.
1. Get Inspired
Check out pins and posts for pose and dress ideas, and gather ideas to show to the photographer. Don't be afraid to practice some particularly flattering poses, too. Meet with friends and family for additional ideas, and don't discredit the idea of some group photos! You're not the only one who will be in this new little person's life, so why not get friends and family in on the photos. If you have a partner and/or other children, the possibility for tear-inducingly beautiful photos is just about endless. Not sure about the location or a theme? Tie in elements from the baby shower! When you coordinate with the shower, you're including everyone who will attend without having them all in the photos. It's a nice way to say thank you to all the guests! Maybe even see if the photographer will come to your baby shower event space near Philadelphia for a few additional photos.
2. Go with a Professional
It's fine to choose a friend or family member, but experience and professionalism go a long way. Look through their portfolio for an idea of what kinds of shots they're great at, and ask questions. You may or may not know what kinds of photos you're looking for, but you probably have expectations. Communicate these expectations with the photographer to make sure you're both on the same page. Will you be able to view the raw proofs ahead of time? How many poses are allowed? Are there limitations of locations? Think about all the things you expect to be able to control and make sure that's part of the deal.
3. Pick a Date and Time of Day
This might seem like an easy task, but between the weather (if the photos will be outside), your busy life, and the increasing size of your baby bump, it can actually be pretty tough to find the perfect time. Everyone's body is different, and while some mothers start to pop as early as 4 months, some don't really show until month 7. You want a clearly defined belly, but you also don't want to wait too long. You'll be exhausted, for one thing, and many women report that the last couple months bring on the big-time swelling. There's also a chance you'll deliver early, which could cause you to miss the photo opportunity altogether. Lighting can also really make or break a photo shoot. Sunsets and sunrises are beautiful times of day but will create a completely different photo than something done in the middle of the day.
4. The Clothes Make the (Wo)man
There are no rules about what you need to wear. If you hate dresses, don't be discouraged by all the body-hugging or flowing fabrics you see in a lot of inspirational photos. Your photos are about highlighting your best self and what makes you feel beautiful. The key to great maternity photos is well-fitting clothing that highlights the baby bump. If you choose to wear light colors or sheer fabrics, make sure to find plain undergarments that closely match your skin tone so they don't show through. Keep in mind also, that small details matter. Chipped nail polish looks distractingly sloppy, for example. So does a wrinkled or creased garment.
5. Rest and Relax the Night Before
Get some rest, and drink some water! That seems to be the cure for just about anything that ails ya, and maternity photos are no exception. Dehydration and fatigue are hard to hide, and it will sabotage your good time! You'll need the energy to keep yourself going strong for a couple of hours. Also, when you're relaxed is when all the perfect shots form. Genuine faces, spontaneous moments, that's what this photo shoot is all about.
Pregnancy is amazing and definitely worth showing off. Preparing for Baby is more than just booking baby shower event space near Philadelphia. Take time to celebrate this beautiful part of life. You deserve it!
Connect with a special events coordinator at PineCrest Country Club and find out how we can create the perfect atmosphere for you baby shower.