Fun Themes For Your Halloween Baby Shower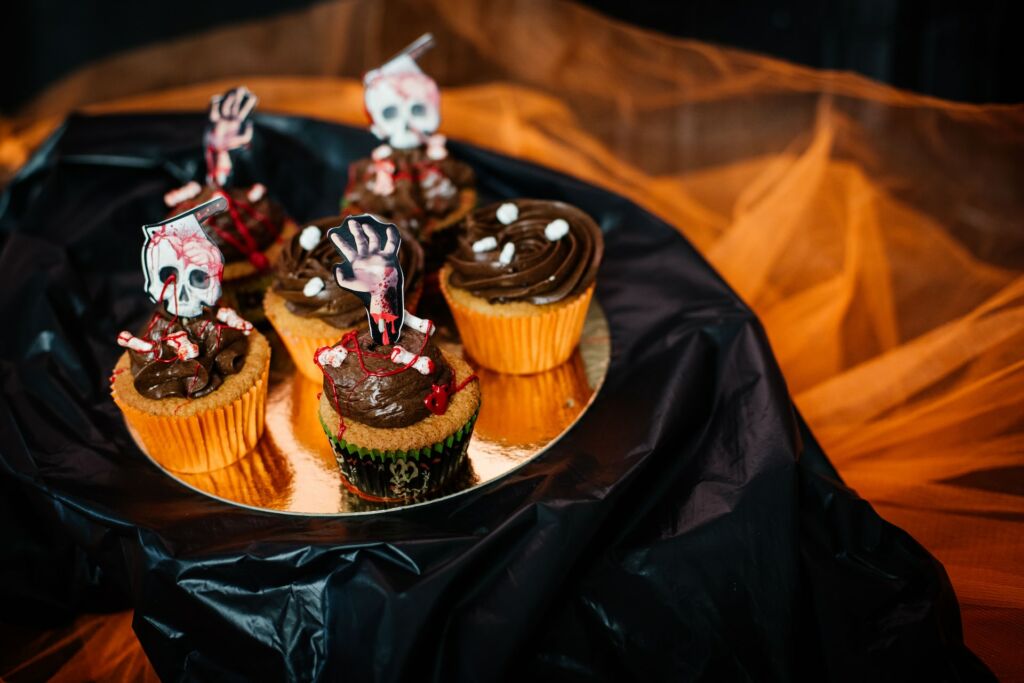 Is your sister or best friend expecting a new addition to the family? 
Well, then you're probably trying to plan the ultimate baby shower. 
If the expectant mom is due in October, then throwing a Halloween-themed baby shower is in order. 
Below are three simple ideas if you're in need of theme ideas for your October baby shower! 
Halloween-Themed Baby Shower Idea #1: Munsters Mash 
Thanks to the recent reboot, the frighteningly fun family from 1313 Mockingbird Lane is popular again. That means it's the perfect time to throw a baby shower inspired by these classic characters! 
Dress up as the couple Herman and Lily and invite their very ghoulish guests to come dressed as Grandpa, Eddie, Marilyn and other creepy characters to help celebrate the upcoming arrival of the family's newest little monster! 
To set the scene, but sure to dress up the venue with decorations adorned with various vampires, werewolves and Frankenstein's monsters to really capture the charm of this timeless tale! 
Halloween-Themed Baby Shower Idea #2:  A Spook-Tacular Shower 
When you think of Halloween, do you conjure up images of haunted castles, shadowy specters, cobweb-covered doorways, crawling spiders and things that go bump in the night?
If so, throw a spooky shower! 
Encourage guests to dress up as characters from popular haunted house thrillers like "Poltergeist", "The Shining". "The Haunting", "The Conjuring", "Amityville Horror", "Paranormal Activity", and other classic chillers. Heck, you can even add a few "Ghostbusters" to the scene for a little bit of levity. 
Cover the tables with lots of lace and use silver candlestick holders outfitted with black candles and skulls filled with black roses to create suitably spooky centerpieces. Attach homemade ghosts to fishing lines to unleash them on unsuspecting attendees. 
No matter what you do, this gothic get-together will be a scary good time! 
Halloween-Themed Baby Shower Idea #3: A Halloween Treat Is On The Way 
Ok. So the first two ideas are a tad on the scary side. Perhaps you would like to celebrate the season in a more subtle fashion. 
We've got you covered. 
Besides costumes, Halloween is the day when kids all over rejoice over bags and pails filled to the brim with candy! 
Since the expecting couple is ready to welcome a new little treat to the family, having a candy-themed shower is a sweet idea! 
Guests can dress up as their favorite candy. Sweet treats can abound on the dessert table. And classic Halloween games like bobbing for apples, marshmallow tosses, and the tissue paper mummy can be played throughout the party! 
Host Your Halloween-Themed Baby Shower At PineCrest 
These are just three examples of the many clever ideas for a Halloween-themed baby shower! There are plenty more where these came from. Heck, you may even think of your own, unique idea after reading this article. 
After you've decided which Halloween-themed baby shower idea you want to go with, your next step is to find the perfect place to host the event.
Invite the unsuspecting mom-to-be to PineCrest Country Club (under the guise of attending a Halloween party, of course). 
Our roomy and comfortable event spaces are the perfect places to host any sized baby shower. Plus, our team of event experts will help with all your party needs. From creating a customized menu to recommending photographers and other vendors, our team ensures that your shower is a success. 
To learn more about our rental spaces and other details, please contact our team today!