How to Host a Socially Distant Baby Shower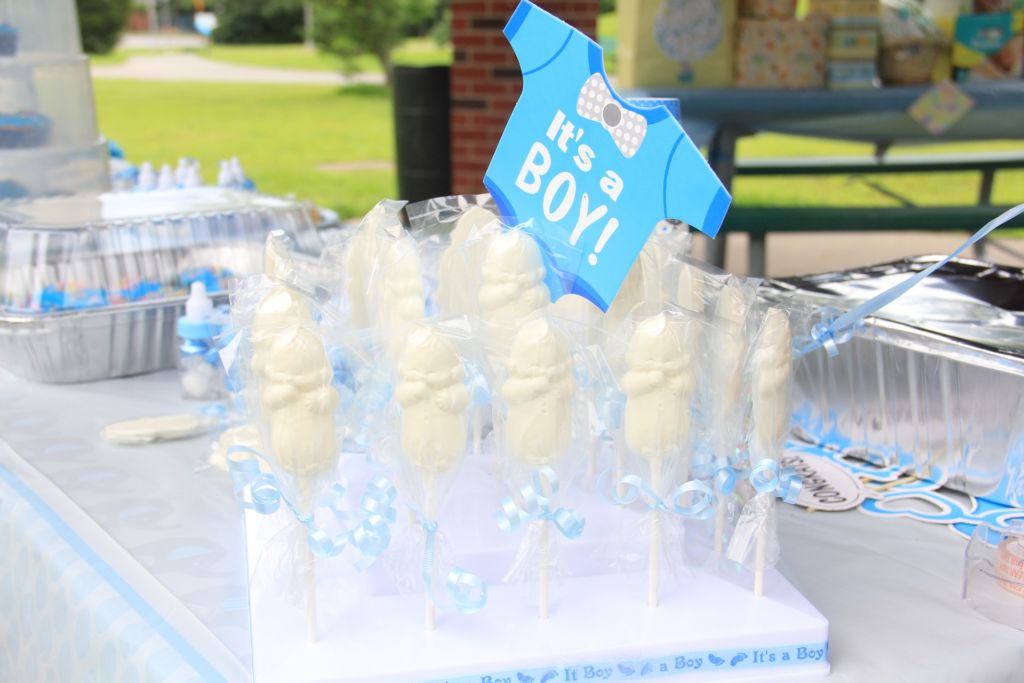 When the global pandemic hit our shores two years ago, most folks assumed we would be back to normal by now. Unfortunately, COVID-19 variants keep disrupting our return to normal. Fortunately, we have made progress and, unlike two years ago, we can gather to celebrate our special moments. We just have to adapt our celebrations in ways that protect us and each other from the spread of these variants.
If you were planning a baby shower this year, but are now having second thoughts, rest assured that you can still celebrate, albeit in a different way. This article will provide you with some unique ways to throw a baby shower that is fun and safe!
Keep It Small or Set a Schedule
As with any event, it's always best to start your planning by creating a guest list. Although you would like to event all your friends and family members, public health and safety guidelines recommend avoiding excessively large gatherings.
Fortunately, there are a couple of ways you can still host a baby shower and have guests safely attend. The first way is to scale back on the number of guests. Keeping the guests limited to immediate family and closest friends allows a small number of special guests to participate in the wonderful event and do so safely. This option also helps with contact tracing and quarantining protocols should a guest or guests become exposed during the event.
Another guest list option is to invite more guests but stagger their arrival and departure times. By scheduling these shifts, you allow more guests to participate without having to worry about having too many people in one area for an extended period of time.
Finally, the third hybrid option combines in-person guests with virtual guests. By having this virtual attendance option, you allow guests who are high-risk or simply not comfortable being physically present to participate with your scaled-down in-person participants. You can accomplish this option by setting up a video conferencing link, providing it via the invitation, and encouraging those guests to virtually join in the celebration.
Sports Themes
Much like the pop culture theme, a sports theme covers a lot of bases (no pun intended). To set the scene for excitement, decorate and light the venue to capture the look and feel of attending a sporting event in a stadium. When guests arrive, they can be presented with tickets that identify the "section" (table) where they will be seated during the event. The evening's MVP and friends can sit in a designated "players bench" area rather than sit with the fans (their families). Instead of serving the typical fare found at sporting events, guests can enjoy elevated variations like Kobe beef sliders and gourmet Buffalo wings. Events throughout the evening can include games like Cornhole Tournaments and a "Touchdown Dance" competition. At the end of the night, the MVP can be presented with a keepsake "game ball" (football, basketball, soccer ball, baseball) signed by their team of friends!
Communicate Guidelines
Practicing effective communication is a good rule no matter what the situation. However, it's essential when planning a baby shower during a pandemic.
To effectively communicate the various public, private venue and personal safety guidelines, be sure to include the following information in your invitation:
Mask requirements (ex. Are guests wearing them for the duration of the event? May guests remove their masks when seated with members of their household/bubble? Can guests remove masks if the event is outdoors?)
Food and beverage safety protocols (Can guests remove their masks to eat/drink? Are food and beverages being served outdoors or in a separate area? Is food being served to guests in shifts?)
Facility rules (Do the restrooms have limited capacity? Are certain areas off limits to guests?)
You can also emphasize these guidelines on the day of the event. Start things off by making an announcement about the general safety plan, including mask use, food prep, restroom protocols, etc. Be sure to post reminders throughout the venue, set up hand sanitizing stations, and provide masks if guests forgot theirs or if a mask becomes damaged or goes missing during the event.
If you point out these rules and guidelines in advance of the baby shower and at the start of the event, you'll help your guests feel more at ease so they can better enjoy the event.
Opt For An Outdoor Venue
One of the best ways to protect yourself and your guests is to host your baby shower outside. While this isn't practical during the winter months, it is possible during the spring summer and early to mid fall months.
Hosting a baby shower in an outdoor setting or venue helps reduce the risk of exposure to COVID-19 and its variants since the virus is less transmissible outdoors. It also may allow you to invite more guests and more comfortably spread out than if the event took place indoors.
These are just a few suggestions for hosting a socially distant baby shower. To ensure the safety of yourself and your guests, it's always a good idea to keep up-to-date on the state's guidelines for indoor and outdoor gatherings as well as the capacity restrictions for these gatherings.
If you're still trying to decide on a responsible and reliable venue where you can host your socially distant baby shower, please consider Pinecrest Country Club. We have multiple indoor and outdoor event spaces available to accommodate you and your guests. Located near King of Prussia and Plymouth Meeting, PineCrest Country Club is dedicated to helping you celebrate your baby shower with class, style, and most important: safety.
If you need some help planning a baby shower for your friend or loved one, contact us today to set up an appointment with our event planning experts!