Baby It's Cold Outside! How to Throw a Christmas Baby Shower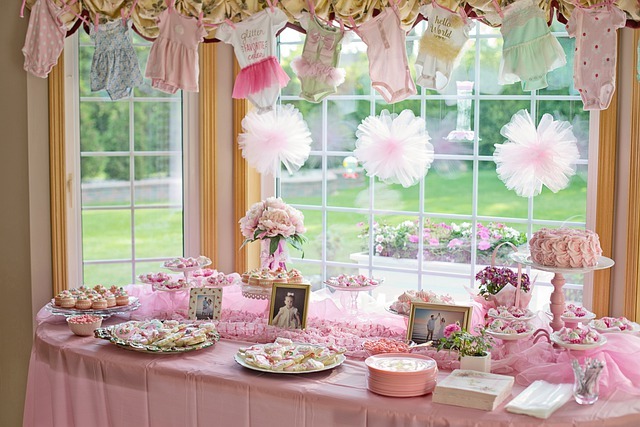 The greatest gift a couple can receive is a tiny bundle of joy. If your daughter, sister, niece or bestie is expecting a new arrival this holiday season, then throwing a Christmas baby shower is a must!
If you've never attended a Christmas baby shower (or have never organized a baby shower), don't worry. Our expert event coordinators are here to save the day with these clever Christmas baby shower ideas! 
1.
Christmas baby shower decorations
Hosting a baby shower in the holiday means having to level-up your decorating game! Christmas baby showers call for more than just the traditional decor. Instead of investing your time and efforts in disposable decorations, opt for reusable holiday essentials. Decorate the event space with lovely festive wreaths. You can use these as prizes for the various baby showers games you can play later. Hang holiday ornaments that are personalized with the guests names and event dates. Then at the end of the shower, each guest can take a keepsake of this special day.  
2. Christmas baby shower food & drinks
The winter weather outside can be frightful. But you can make things warm and cozy inside with some festive and fun fare! Trays of holiday cookies, pizzelles and cranberry and brie bites are timeless treats, while hot chocolate is pure comfort in a cup. For something a bit more substantial, a serving station with a variety of hearty soups and stews will keep the winter vibes in motion. Once everyone has enjoyed their lunch or dinner, the shower host can reveal the next delicious surprise: a gingerbread house complete with a gingerbread family! 
3. Christmas baby shower gift station
One of the most overlooked aspects of a baby shower is the gift station. Typically a table with a few tiny decorations, a table cloth and sign serves as the designated gift station. However, a Christmas-themed baby shower calls for something more seasonally special. Since Santa puts presents under the tree it only seems fitting that your guests do the same! Surprise the expectant mother with a lovely tree festooned with decorations and ornaments supplied by her family and friends. Gifts can be placed under the tree with care. At the end of the day, the expecting parents will not only go home with a trunk filled with baby essentials – they'll have an array of new decor in honor of their new bundle of joy! 

These are just a few of the many Christmas baby shower ideas from the creative minds of our event coordinators. They have many more ideas in store. Or they can assist you with your own unique baby shower ideas, themes and concepts. That's one of the many benefits of hosting your holiday baby shower at PineCrest. Our staff will help you determine the best rental space for your needs, help you customize your menu and make sure your event is a rousing success! Contact us today to speak with our event coordinators, tour our rental spaces or learn more about menu options for your holiday-themed baby shower.