4 Ideas For a Halloween Birthday Bash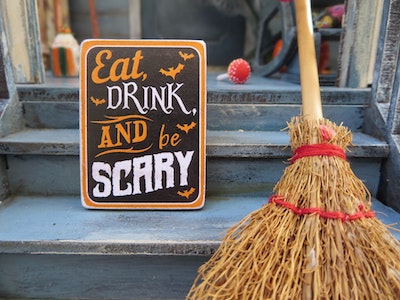 Turning another year older can be a scary thought. But you can take the sting out of that fact by throwing a Halloween birthday party! Whether you're the guest of honor, celebrating a child's birthday or surprising a friend, you'll have a frighteningly fun time with these Halloween birthday bash ideas!
1. Diabolical Décor
Not sure how to set the scene for a Halloween shindig? You'll be shocked to see how easy it is with a little help from these decorations.
2. Devilish Desserts and Dishes
In addition to plenty of food and drink, every birthday party needs an array of desserts (outside of a cake, of course). These three delicious dishes are frighteningly fun, easy to make and they double as decorations, too!
3. Ghoulish Games
A Halloween Birthday bash is incomplete without participatory fun!
4. Spooky Sounds
Every party needs the perfect soundtrack. Besides spinning your favorite tunes, be sure to work in some Halloween-themed hits in the mix. Here are some albums we recommend for your killer playlist!
Now that you have lots of fun decor, dessert, games and music ideas for your bash, you just need to find the right spot to host it. You could try it at home. But unless you live in a castle, then your guests will be cramped and the bash may be a bust. Instead, why not host your Halloween birthday party at PineCrest! Our various rental spaces can easily accommodate you and your guests. And our expert party planning staff can help you plan the ultimate Halloween birthday bash. Call us today to book your party before it's too late!