How to Create a Great Photo Slideshow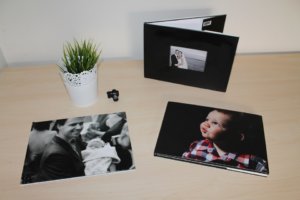 No matter what the occasion, everyone loves a great slideshow. Whether you're remembering a lost loved one, celebrating the years leading up to graduation, congratulating someone on their wedding day, or just gathering to have a great time, a well-made slideshow video can be the perfect personal touch. Once you've selected one of the many great party spaces near Philadelphia, it's time to start gathering the photos! Dig through your closet, contact friends and family, and start planning!
1. Gather the Right Tools
The first step may seem like a no-brainer, but it's still worth mentioning. Make sure the party venue can accommodate the kind of slideshow you want to present. You can't show up an hour before your friend's wedding reception and find out there's no wi-fi, for example. Knowing what kinds of accommodations there are will dictate what kind of software you'll need.
2. Short and Sweet
The most important thing to consider is how easily a slideshow can turn into garbage. A boring slideshow is a huge fail. A slideshow that never ends never goes over well. The presentation should be about 3-4 minutes in length and feature about 50-60 photos. Yes, that means you're going to have to leave out some good ones, for sure. Keep your audience in mind, and try to be objective. Some party spaces near Philadelphia might even have some slideshow examples on their website, so start there if you're looking for some inspiration for what to do – or what not to do.
3. Make Them Feel Something
Creating emotion doesn't have to be difficult, especially when your pictures tell your story. Test out your software's extra tools to create text, transitions, animation, and other ways that are sure to help you establish a deeper connection with the audience. You may even be able to use templates made by professional graphic designers to save you time and effort. Remember, you don't have to make everyone cry to stir up an emotional response. Humor can also work wonders.
4. Establish a Mood
Music is a must, and can really set the mood. Think about how different your favorite movies would be without any music. Generally, a good rule to follow is to select something that fits well into the background rather than dominating the show. Check online for some inspiration, in addition to some wonderful royalty-free options. Another great way to tie different pictures together while setting a great mood is to find a great quote. It's so common for the party's guest of honor to be known for his or her sayings, so the person's own quotes usually work well. Any famous people the guest of honor admires? Quotes from celebrities and philosophers also work well to tie up a theme. When the video slideshow has a general theme, such as love or marriage, the quote possibilities are even more plentiful!
5. Get a Second Opinion
Lastly, be sure to test out the slideshow before deciding you're finished. Check for length, glitches, and parts that drag. Show it to someone and get an outsider's opinion. Try to accept any criticism. When you work on a creative project, it's so easy to get too close to it to be able to make good editorial decisions.
Party spaces near Philadelphia are only as memorable as the party itself. If you're surprising someone with a slideshow, or if you're doing it as a favor, the pressure to make something grand is very real. With thoughtful work, some great photos, and a personal narrative thread to tie it together, you're on the fast track to creating a memorable video slideshow.
PineCrest Country Club in Lansdale is a great party venue for birthdays, showers, luncheons, and more, contact a special events coordinator at 215-855-4113 to learn more about our state-of-the-art computer and audio-visual support.