Kentucky Derby Themed Birthday Party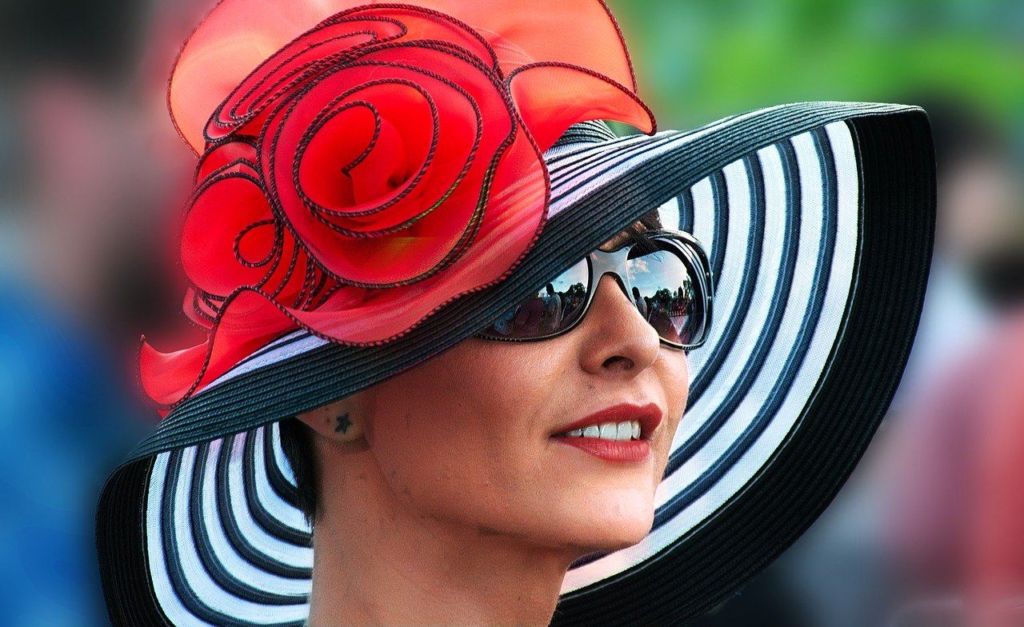 Spring signals the return of picnics, backyard BBQs, weddings, graduations and lots of great annual events, including one of the most beloved sporting events of all time: The Kentucky Derby! 
If your birthday coincides with this springtime tradition (or is close to the date of the annual race which is the first Saturday in May), then hosting a Derby Day Birthday Party is the perfect way to celebrate! 
Sounds like fun right? But how do you throw a Derby Day Birthday Party? Keep reading and we'll offer you some fun ideas for your Kentucky Derby-themed birthday party.
Dress Code Required 
The Kentucky Derby is more than just a mere horse race. It's also a showcase for some of the most dazzling dresses, sensational suits and, of course, flashy hats. Encouraging your guests to dress the part is a must for your Kentucky Derby-themed birthday party. Be sure to communicate this dress code with your invitations. You can also go one step further and include a few suggestions (pastel suits for the guys, dramatic hats for the ladies) to help them plan their attire for the afternoon. 
For extra fun, have a "Best Dressed for Derby Day" contest and hand out prizes to the winners! 
Decorate for Derby Day 
Instead of going with traditional birthday decorations, put a Derby Day spin on things. Dress up your party venues with horse-shaped balloons, novelty trophies, and Kentucky Derby-themed banners, streamers and flags.  
As the Kentucky Derby is known as "Run for the Roses" (based on the fact that the winner of the race is awarded a beautiful blanket made of 564 red roses), be sure to showcase a variety of red rose decorations throughout the venue. Feature red roses in your table centerpieces. Have your desserts decorated with frosted red rose accents. You can even gift your guests with a red rose as they enter the venue! 
Mint Juleps For Everyone
Not only is the Kentucky Derby known for its fancy dress and attire components, it's also renowned for its signature drink – the Mint Julep! Since 1938, the mint julep has been the go-to cocktail for Derby Day with over 120,000 glasses served at the event each year. 
While the traditional mint julep consists of bourbon, water, sugar and a sprig of fresh mint served over crushed ice, feel free to put your own unique spin on it (we think substituting the bourbon for champagne and adding a spritz of pineapple juice elevates this drink to new levels). 
Be sure to serve mint julep-inspired desserts such as cupcakes and cookies so kids and teetotalers can join in on the festive fun, too! 
Watch The Race 
Although your birthday is the reason for the party, don't forget to take a break from unwrapping gifts and mingling with guests to watch the race. While the coverage lasts for hours, the actual race is only a few minutes long. The TV break won't be very long so everyone can go back to enjoying all the party has to offer. 
If you like the idea of celebrating your birthday with a Kentucky Derby-themed party, PineCrest Country Club is the perfect backdrop for such an event! 
Our lovely Landsdale, PA setting and multiple indoor and outdoor event spaces are an ideal setting for your Derby Day celebrations. Our spaces can accommodate parties of various sizes and our team can help you craft a custom menu, too
Contact us today to book your Kentucky Derby-themed birthday party this May!