3 Small and Safe Bachelorette Party Ideas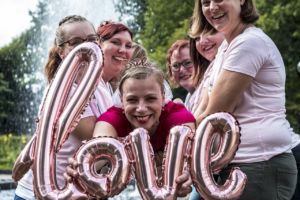 The COVID-19 pandemic has put a lot of things on hold. With no way to really tell when or how things will get back to normal, you owe it to yourself to find creative ways to move forward. Because of restrictions with travel, gathering in groups, and tighter budgets due to unemployment, weddings all over the world are being postponed or pared down. The ceremony and reception aren't the only wedding parties that are in limbo, though. So are bachelor and bachelorette parties. A bride's last big night is a much anticipated social event that is rooted in tradition. But in the middle of a pandemic, how is a bachelorette party possible? If you're like many brides, you're hopeful and therefore looking for COVID bachelorette party ideas. Here you'll find a few different ways you and your BFFs can celebrate your milestone while adhering to safety standards and keeping everyone comfortable and healthy.
1. Go Virtual
If you and your crew are all over the map, or there is simply a whole lot of you, going virtual might be the best (safest). The clear advantage to this is that everyone could attend. The creative potential here is pretty much limitless. Set a date, time, and a link, and send everyone a bottle of champagne, personalized accessories, rules, or other supplies for games – you name it! Games like Pictionary might seem childish, but look online for clue generators that can be set to "naughty" or "difficult" and things can get pretty hilarious. You can even send formal invitations, mail party favors, party swag, and other gifts in advance. Want a signature cocktail? Send everyone the recipe and ingredients!
2. Party outdoors
Before you commit to gathering in person, it's best to be sure you and your friends are willing and able to adhere to the guidelines set by the state, the CDC, and WHO. Ask yourself if you'll be willing and able after you've knocked back a few glasses of wine. An outdoor get-together is definitely one of the better COVID bachelorette party ideas, but be sure it's relatively small and socially distanced. That being said, lots of traditional venues have beautiful outdoor options. Places like PineCrest Country Club have two incredibly beautiful and accommodating outdoor party areas. Their deck features elegant white railings with redwood style decking that can truly be dressed up for a formal occasion. Hosting your party at a venue such as this will offer a somewhat pre-pandemic vibe and allow you much of the accommodations you might be looking for.
3. simply… wait until after the wedding
There is no real rule that says the bachelorette party has to be before the wedding. Sure, traditionally it is done that way, but consider what's important. Coordinating a safe shindig on top of the stresses of the wedding itself might make it difficult to really enjoy yourself. Regardless of whether a post-wedding bachelorette party is still restricted by COVID guidelines, venues such as PineCrest can help you have the safest party possible. Once the big event is behind you, you'll have all sorts of time to really plan something memorable. Maybe you could even plan a longer event, where different friends come in shifts. That way, you keep each gathering small, but you can still enjoy the company of all the people who want to celebrate with you.
No matter what you plan to do, remember that the state, the CDC, and WHO make some of the rules, but you can make some too. This is a party in your honor. Make it a celebration to remember. If an in-person bachelorette party is what you have your heart set on, call PineCrest Country Club today for more details! They're happy to listen to your COVID bachelorette party ideas and can accommodate a wide variety of activities safely.