How to Hold a Successful Client Appreciation Event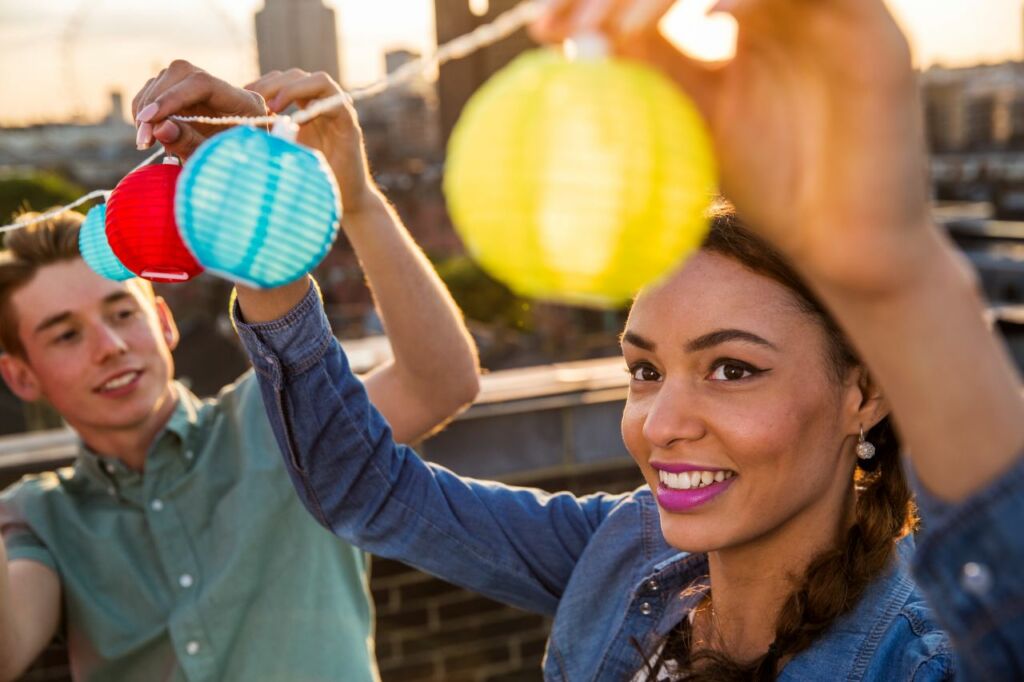 Clients are the lifeblood of your business. Without them, there's no chance of success. Once your business reaches its target customers, it's not enough to give them a great one-time experience. You and your team have to make a meaningful connection with your clients. Doin so not only results in a great professional relationship that ensures return business, it also helps positive word of mouth which leads to a reputation as a trustworthy business.
One of the best ways you can connect with your customers and build a strong foundation for a lasting business relationship is to host a client appreciation event to thank them for their support.
If you've never hosted such an event before, that's ok. No time like the present to get the ball rolling for a future client appreciation event. We'll show you how you can make your event a success!
Host an Event That Connects with Your Clients
The first step toward planning a successful appreciation event is to determine the type of event that most appeals to your client base.
Does the majority of your clients enjoy a round of golf? If so, a day at the links at a local country club followed by lunch and drinks in a private setting can be the perfect way to thank your clients for their loyal support of your business.
Are your clients family-focused? Then an old fashioned ice cream social may be the ideal option. Or if they prefer low-key and relaxed social engagements, an afternoon tea with coffee, tea, pastries and light lunch fare may be a better fit for your clientele.
However, if your client base is diverse and has a wide variety of interests, you can choose a tried-and-true option: a party with dinner, drinks and dancing!
If you have a deep connection with your clients, use your knowledge to decide which event will have the most appeal for them.
Find the Perfect Event Location
After you decide the type of customer appreciation event you want to host, it's time to find the ideal setting for your special event.
When searching for a venue, you can use this handy checklist to make sure its the right fit for your client appreciation event needs:
Confirm that the venue can comfortably accommodate the number of guests
Determine if the venue offers catering services or if you'll need to hire a separate catering firm
If hosting a golf event that requires travel to the venue for lunch, confirm that they can accommodate the guests cars or a rental coach (if you are transporting your guests)
Confirm that the venue has the necessary tables and chairs you'll need to accommodate your guests
Verify that the venue can accommodate your audio/visual needs for any presentations you may have prepared for your event
By following this list, you'll be able to make a more informed decision when searching for and selecting your preferred event environment.
Listen Closely to Your Clients
Now that you decided on the type of customer appreciation event to host and picked a location for your event, it's time to host it!
To truly make your event all about the customer, be sure to listen to your customer. While this is a business event, it's not the right setting to introduce a new service or product to your existing customers. This is a "thank you" to them. If you host a sales event in the guise of an appreciation event it could feel disingenuous to your clients (in other words a "bait and switch" tactic). And that practice could negatively impact your relationship with your clients.
Instead, use your customer appreciation event as an opportunity to listen to your clients. Find out what new products they are interested in. Discover if there are any new service offerings you can add that could solve their pain points. Or, learn if there are any existing processes that could be revised to make the business/client relationship even stronger. At the end of the night, your customers will feel valued. And you'll have extra insight into their needs and wants that can be used to make your connection to your clients even better.
Hosting a customer appreciation event is key to building, maintaining and strengthening the relationships you have with your clients.
When you're ready to host a client appreciation event, consider PineCrest Country Club! Our available indoor and outdoor spaces can welcome any size guest list, our team can help you customize your preferred menu, and we can accommodate dinner parties, brunches, lunches, ice cream socials, cookouts, afternoon teas, and especially golf outings.
Contact us today to schedule a tour of our available spaces or to speak with one of our client appreciation event experts.