Perfect Gifts for the Graduate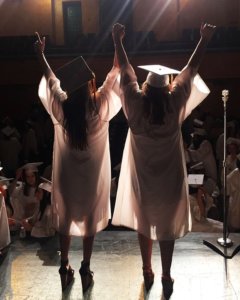 Graduation season is just about here, and what better way to celebrate than with a party? Whether the grad in your life will be livin' it up with a huge crowd of admirers or just a few friends, it's important they know how much you appreciate their hard work and accomplishments. While selecting one of the many potential graduation party venues in Lansdale is important, it's not as important as finding the perfect gift.
Headed to college, or heading into the workforce, today's graduates are stepping into uncharted territory. The last thing they need is another useless trinket. Trinkets are nice, and can definitely be good reminders of good times, but the gift should also be a useful addition to their new life.
1. The Gift of Food
Everyone can use a little help in adjusting. So, anything having to do with food preparation is a great graduation gift. Slow and instant cookers make excellent gifts, because they take relatively little skill in the kitchen, yet can help someone prepare balanced, nutritious meals. Same with appliances such as coffee makers or blenders. They might seem laughably generic, but they're undeniable kitchen staples.
2. The Gift of Membership
Subscriptions are so much more than just magazines these days, and there are so many subscription services from which to choose, you might have trouble deciding which is the best one. Ingredient-and-recipe meal kit services are a great idea, as many of them come right to the door with fresh ingredients as well as tips and tricks for how to use them. It's the modern-day version of the whole teach-a-man-to-fish idea. If your grad already knows his or her way around the kitchen, then product shipping services or audiobook services might be more suitable. Chances are, your recent grad won't be able to spring for these kinds of memberships right after graduation, so gifting them this kind of membership or subscription is super thoughtful and is sure to be appreciated.
3. The Gift of Travel
We'd all love to buy our loved ones yearly vacations, that's not quite in everyone's budget. However, luggage is a wonderful way to encourage personal growth through travel. If you have a bunch of graduation parties to attend and you find yourself hitting up all the graduation party venues in Lansdale, you may find that luggage is a surprisingly popular gift. Luggage is something you might not need often, but when you need it, you really need it. It's also perfect for a group gift, and is, therefore, a touching way to say, "spread your wings." Suitcases come in all kinds of styles and designs, so jazz up this gift with a personal touch, if you want them to stand out in the crowd.
4. The Gift of Picking Their Own Gift
Gift cards get a bad rap, but honestly, most people love them. To some, they seem cold and impersonal, but even if you know someone really well you might not be in a position to know what they really want. Gift cards travel well, which is great for the graduate who is moving out of town, but also they allow the recipient to spend money on themselves when they need it most – or allow them to spend it on themselves without the guilt.
There are many graduation party venues in Lansdale, and chances are that you'll hop to several this graduation season. PineCrest Country Club can accommodate a crowd, big or small, in a number of party spaces. Call our special events coordinator at 215-855-4113 or contact us online to check availability! Just remember that no matter what you give your graduation to show him or her you care, your support is what matters most.