Celebration of Life Ideas for a Memorial Luncheon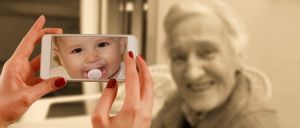 A memorial event is an opportunity to mourn a loss, but it's also a chance for loved ones to come together as a community and remember the person who has passed—their interests, passions, talents and the unique impact they had on so many lives. While memorial lunches are naturally sad occasions, there are certain celebration of life ideas that help guests look back on all that their loved one brought to their lives, which can spread comfort and healing in a time of pain.
While photo boards and a touching eulogy are beautiful ways to memorialize a loved one, here are a few additional celebration of life ideas to personalize the event in a way that helps those who are grieving smile while paying a fitting tribute to a life well-lived:
1. Unique photo displays
Picture frames and Styrofoam boards are can showcase a person's life, but you can add several other dimensions to make the display even more engaging. For instance, blow up balloons in your loved one's favorite color and tie photos to them, or you can even go digital and arrange photos on digital photo screens that automatically rotate and can even play the person's favorite music.
2. Involve your guests
Instead of traditional mass cards, give guests a token that they can continuously use, such as seeds that will bloom into a flower your loved one used to grow. One of the most popular celebration of life ideas is a memorial stone collection, which allows guests to write a note, memory or quote on a stone for the family to collect and display in a home or garden. Guests can also be asked ahead of the service to bring along specific mementos relating to the person who passed and they can be displayed together at a table to show how many lives he or she affected; some may also be able to be repurposed into items like a memorial quilt, which is a beautiful gift to a spouse or child of a lost loved one.
3. Embrace their interests
From sororities and fraternities to sports to television shows to hobbies, we all have interests that define us and communities we belong to, so put that on full display at a memorial event. Hang up pennants from your loved one's schools, use colors relating to their favorite sports teams for décor or display memorabilia relating to their interests.
4. Don't forget to have fun
If the person who passed had a favorite game, why not play it together at the memorial lunch? Or, come together to complete a crossword puzzle or word search themed around the person's life, which can bring people together to share stories, memories and even laughs.
As one of the premier funeral luncheon venues in Lansdale, PA, we are ready to help you honor your loved ones every step of the way. Contact an events coordinator to discuss your upcoming memorial luncheon or call us at 215-918-8414 today.