How to Plan a Personalized Celebration of Life for Your Loved One
Posted on December 10, 2018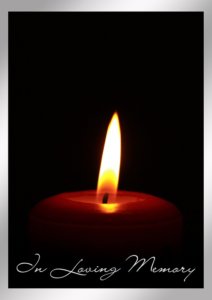 When the time comes to celebrate the life of a loved one it is important to consider several details in planning a funeral luncheon. It is key to choose a venue that is well versed in honoring the life of the loved one and shows compassion to those grieving. PineCrest Country Club is an excellent funeral luncheon venue near Bucks County, PA, that provides the care and attention needed during these times of happy memories and grieving hearts.
1. Consider the AtMOSPHERE
When planning a celebration of life consider the atmosphere. Is it loud and boisterous or calm and comforting? You will want to set a tone that fosters warmth and loving conversations. PineCrest Country Club offers both banquet rooms for larger events and a smaller room for more intimate gatherings. Choose the size that is appropriate for your life celebration to create the best atmosphere. The staff at PineCrest Country Club will direct you to the best choice for you and your loved ones to celebrate.
2. Select a Menu with variety
Next, you will want to select a menu that offers a range of options without seeming too over the top. The wonderful aspect of planning a personalized celebration of life for your loved one at PineCrest Country Club is that the staff has already put together a lovely memorial luncheon buffet menu that you can alter here and there for that special touch that reflects your event. Directed decision making is truly helpful during this time. Your time is freed up to reflect and rest as you need while the staff ensures the event comes together.
3. choose meaningful decor 
You will also need to consider decor for the celebration of life. When you choose PineCrest Country Club for your funeral luncheon venue near Bucks County, PA, the caring and attentive staff can come right alongside you to ensure no detail is overlooked. Whatever your preference, perhaps some candles and floral arrangements, the decor will be ready to go with their assistance. Background music will also add a soft and warm ambiance to the room and the staff can direct you through those choices as well.
As you plan a celebration of life the last thing you need or want to deal with is a complicated, frustrating process. Finding a venue that can partner with you to create a lovely funeral luncheon without being overbearing or intrusive is vital. Of course, it is a celebration, but it is also filled with the many emotions that grief can bring. PineCrest Country Club is ready to assist you as one of the premier funeral luncheon venues near Bucks County, PA, honoring you and your loved ones every step of the way.