3 Musical Themes for Your Retirement Party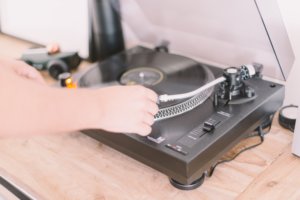 Everyone who has been in the workforce a while knows that a person spends a significant amount of time at work. It doesn't take long before co-workers start feeling like a second family. Sure, sometimes it's a pretty dysfunctional family, but they see you for 8-10 hours each day, 5 days a week, and they see you in all of your finest moments as well as your not-so-fine moments.
Come retirement time, and you and your friends need to get cracking – because it's party time! No matter who is planning this shindig, the first thing to do is book a party space in Lansdale.
The second thing to do is set a fun musical theme that truly represents your personality. Not sure how to summarize your work experience with all the gazillions of songs that exist in the world? The first thing to decide is whether you're going to pick a musical theme that represents a happy farewell, commentary on growing older, or (comic) relief that it's all finally over.
1. happy farewell
A musical theme that simply represents a happy farewell can be pretty all-encompassing and easy to put together. One song that comes to mind is "End of the Line" by the Travelling Wilburys. This song literally talks about reaching the end of the line, but it also addresses the next steps and the uncertainty that goes along with it. It's uplifting, but also super recognizable. It's also short and sweet, which is easy if you want to get the song title printed on things. Another one that falls under this category might be "The September of My Years" by Frank Sinatra. Everyone loves Ol' Blue Eyes, and as far as decorations, invitations, and all that jazz, that changing-seasons metaphor Sinatra carries throughout the song would be super easy and cute to replicate in just about any party space in Lansdale.
2. Commentary on growing older
Everyone loves a good jab about being over the hill, and therefore it can be a really fun theme for a retirement party, especially if you work with a bunch of goofballs. Who doesn't love the classic Beatles song, "When I'm 64" that portrays a young person looking at the future and wondering about his so-called golden years? This theme could be a joke about whether your co-workers are going to still love you after retirement, but also could be about whether a spouse is going to want you around all the time! "Young at Heart" is a great choice as well, by Doris Day and Frank Sinatra. This is perhaps a slightly classier take on retirement optimism, but also carries the message that you may be young in your heart, but you're old enough to not have to work anymore!
n how to make your own.
3. (Comic) Relief That it's all Finally Over
Whether you actually hated your job, or you just like to joke about having hated it, nothing says, "see ya later, suckers" quite like Johnny Paycheck's famous song, "Take This Job and Shove it." This musical theme screams, "you're free, and it's time to let your hair down and do something for yourself." On the other side of this same coin, a song like "Hit the Road, Jack" by Ray Charles is an excellent send-off party theme, especially if your co-workers are the ones throwing you the retirement party.
There's no question that retirement deserves an incredible party. You've done your time, and now it's time to remember who is actually the boss of your life. Congratulations, and may you fill your party space in Lansdale with fun, music, and a lot of laughs.
Connect with a special events coordinator online or call us at 215-855-4113 at PineCrest Country Club and learn more about our event spaces and availability.