Tips for Planning a Memorable School Reunion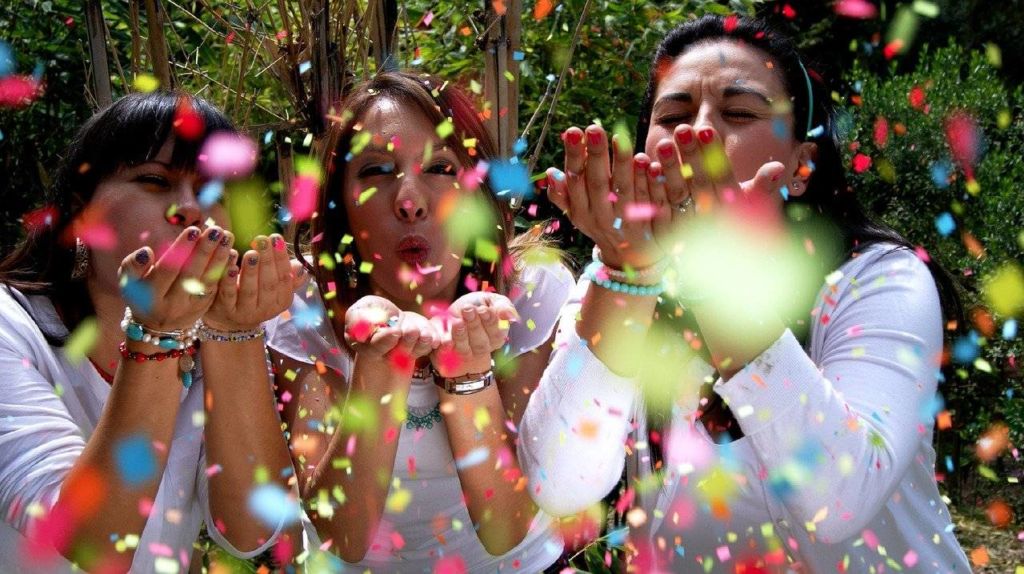 Have you accepted the challenge of planning your upcoming school reunion? We bet that initial excitement quickly led to the realization that this responsibility may be a bit stressful. School reunions only happen every few years, so each one needs to be as memorable (or even more memorable) as the one before it. 
Feeling overwhelmed? Don't worry. The team at Pinecrest Country Club has hosted many school reunions. We have the knowledge to help you plan a reunion that your classmates will remember for years to come!
So, take a deep breath and get ready to follow these important steps: 
School Reunion Planning Step #1: Form a Planning Committee 
Trying to handle every aspect of a school reunion by yourself is a near impossible task. Even if you do pull it all together, you'll probably be too exhausted to enjoy the actual event. 
To efficiently and effectively plan a proper reunion, you'll need help. Forming a planning committee is the perfect way to relieve yourself of so much responsibility – and stress. 
The key to forming a successful planning committee lies in finding the right people for the job. Seek out classmates who you know are responsible, dependable and up to the challenge. This is a big commitment, so be sure to inform every member that planning the reunion will require a lot of time and energy. 
School Reunion Planning Step #2: Form a Plan
Once you have your assembled planning committee, it's time to form the actual plan. 
Some of the important parts of the planning process include, but are not limited to: 
Budget

– How much money does the school's alumni association have allotted for reunions? Once you have the exact amount, you'll be able to determine the scope of the event. 

Date

– Determine which date and time is best for maximum event attendance. Helpful Hint: Many school reunions take place over the Thanksgiving weekend since many classmates travel to their hometowns to visit family. 

Location

– Where will the reunion be held? While hosting your event in the school gymnasium sounds great, it's usually not the most accommodating spot. Choosing a

local venue

that specializes in hosting special events more accommodating to your classmates, their guests and your needs.    

Dinner & Entertainment

– After your guests arrive, you'll need to treat them to a special evening. What fare will be served? Will it be an open or cash bar?  You'll have to determine the extent of the evening's dinner and entertainment plans based on your budget. 
After formulating your plan, delegate the responsibilities of each phase to select members to make implementation more efficient and effective. 
School Reunion Planning Step #3: Locate Classmates 
Ok, you have a plan in hand. Now it's time to make a list of all your classmates and begin the task of tracking them down. 
Start with the classmates who you are already in contact with. Next, check-in with the alumni association to retrieve a more detailed list of classmates and their current location and contact information. Social media sleuthing can help fill in the gaps of those classmates who may not have updated their residence and contact information with the alumni association.
School Reunion Planning Step #4: Send Out Invitations
Now that you have a list of your classmates and their current contact information, it's time to spread the word. Mailing physical invitations is the traditional way to notify your classmates. However, emailing invitations and setting up a dedicated website to track attendance, build buzz and encourage communication is becoming a very popular way to communicate and connect with classmates about their school reunion. 
School Reunion Planning Step #5: Have a Memorable Reunion 
Now that you've checked off every step on the list the only thing you need to do is have a good time at your school reunion! 
And the best way to ensure that your school reunion will be a memorable occasion is to host it at Pinecrest Country Club! 
Our multiple indoor and outdoor event spaces are perfect for hosting school reunions of various sizes! Plus, our team of event experts can help you and your committee plan your school reunion, customize the evening's menu, select the right entertainment, and ensure that everyone enjoys themselves to the fullest! 
Contact us today to tour our available rental school reunion spaces or to speak with an event planning expert!