5 Must-Haves for a Neon Sweet 16 Party in PA
They say that fashion is recycled every 20 years, so it should be of no surprise that '90s fashion is back! With that, we've seen all sorts of trends resurface that maybe some of us never really hoped to see again. One of the biggest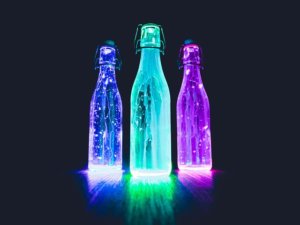 resurgences is neon—it's everywhere now! Since teens are the most impacted by fashion, you might not be surprised if you find yourself planning for a neon sweet 16 party in PA. Party venues are no stranger to catering to themed parties, so start making your list for all the essentials you'll need to make this the best neon sweet 16 party in Lansdale, PA!
1. Glow sticks
This is pretty self-explanatory, as you can have your guests wear them or you can even decorate with them (think hanging lights). Luckily these items are fairly cheap and easy to get, so you can purchase to your heart's extent. Another great benefit of using a venue is the staff's willingness to help. And honestly, who WOULDN'T want to help with a party like this??
2. Black light
This special party feature will up the fun that much more. By adding in this simple ambiance feature, your teen guests will feel "cool" and make them feel like they're in a high-end club!
3. Apparel
If we know anything about teens, it's that they love their photos! Give them a chance to "do it for the 'Gram" with wigs, fun glasses, and other silly outfit details so this party will live down in totally awesome '90s infamy!
4. Sign-in card
As the guest-of-honor, your teen may not be able to make his or her rounds during the party, so make sure everyone signs their name on a fun board with either neon markers or chalk. A keepsake to remember!
5. Make your own cupcakes
Anyone with a sweet tooth will understand the fun behind decorating your own sweets so for this neon sweet 16 party, pull out all kinds of frosting colors so your neon theme will "take the cake"! Feel free to ask the venue's staff for their suggestions on best themes—they'll be more than happy to help!
If you're looking for the perfect place to hold a neon sweet 16 party in PA, contact PineCrest Country Club!