Sugary Candy Theme Party Ideas for Lansdale PA Party Venue
Posted on May 12, 2017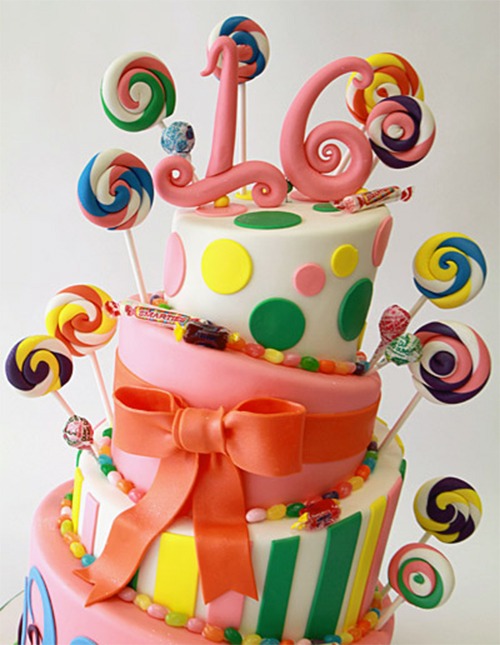 Your girl is turning the big 1-6 and dreaming of a fabulous gathering at a Lansdale, PA, party venue. But what kind of theme should you go with? Your girl isn't the "pretty princess" type but still loves all things sweet. This year, throw her a candy-filled extravaganza that she and her friends will never forget! Weaving the candy theme throughout the event is easy with these tips.
Candy Buffet
First and foremost, no Lansdale, PA, party venue will be complete without an extensive candy buffet! Make colorful and varied selections to cater to any taste. Get gorgeous glass or plastic containers to put all the delicious pieces on display. And, don't forget to customize a couple of types of candy for your girl's special day. Provide colorful candy-themed bags or takeout boxes so guests can gather their favorites and take them home.
Candy Cake
Just because you're going with a candy theme doesn't mean the cake must be made of candy, though that's a delicious option! Either way, make sure it's dangerously sweet by adding colorful candy accents as decorations. Cakes with candy decorations can range from the standard sheet cake to custom creations. If you're looking for some healthier options, feel free to arrange fruit in the shape of traditional candy like lollipops for a unique twist. The options are endless!
Candy Centerpieces
Another easy way to incorporate a candy theme into your Lansdale, PA, party venue is through centerpieces. Grab some glass vases from the local dollar or craft store and fill them with colorful candy. In addition, you can either add lollipops and other candy on sticks to the filled vases to make a candy bouquet, or create a giant lollipop made of other lollipops for the center. At the end of the night, these centerpieces can be given away as prizes for any party games you host.
Candy Costumes & Props
Want to make sure your girl gets some super sweet memories? Make sure you have a photo booth with candy props! Put together an assortment of oversized candy and various colorful wardrobe pieces for guests to use when striking a pose. This is a great opportunity get your girl in on the DIY fun of throwing an event. A little hot glue, candy, and fun hats can be used to create the perfect accessories for a sweet photo booth!
Life is sweet and so is she. Throw the perfect candy-themed Sweet 16 for your girl at our Lansdale, PA, party venue. We'll help you make memories you'll never forget!