Top 5 Must-Haves for an Amazing Sweet 16 Party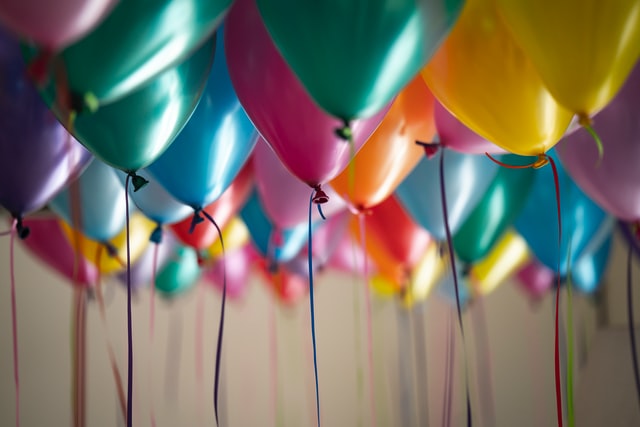 Your daughter's big day is almost here! She's about to begin the journey from childhood to adulthood. A milestone event such as that calls for a very special party.
Planning a Sweet 16 Party puts parents like you under a lot of pressure – and with good reason. You don't want to do anything that will embarrass her or make the night uneventful in any way. If you want your daughter to have the time of her life, then these five sweet 16 must-haves will do just that!
1. Gown and Tiara
When a princess attends a ball in her honor, she must simply dress the part! A runway-ready gown topped off by a subtle tiara not only makes her feel glamorous, it boosts her confidence, too. All eyes should be on the guest of honor and a gorgeous gown and tiara ensemble puts the spotlight on her.
2. Limo
Every princess needs a proper carriage to make a memorable entrance. Although you think your SUV is pretty stylish it can't compare to the impressive elegance of a limousine. Helpful hint: Before the celebratory ride begins, serve non-alcoholic sparkling cider in champagne flutes to drink a toast to this very special young lady!
3. Decorations
Today is all about her. So the decor should reflect her style, tastes and personality in every way. Balloons, streamers and bunting in her favorite colors are a must. Centerpieces filled with her favorite flowers add a touch of grown-up elegance to the evening. Since teens seemingly change styles and tastes overnight, it's always a good idea to ask her closest friends to lend a hand in the decoration department. Just be sure not to make a collage of her baby and grade school photos (remember you don't want to embarrass her on her special day).
4. D.J.
It's not a party if no one's on the dance floor. A playlist may be filled with her favorite tunes but it doesn't get the guests out of their seats and up on their feet like a professional dee-jay. These pros not only know which songs to spin, they know when to play them. Fast songs, slow songs, Daddy/Daughter Dance songs – they're all part of the D.J.'s party plan.
5. Photo Booth
Ever tried to take a teen's photo? Then you know how difficult it can be. Instead of trying to snap photos yourself or hiring a photographer, you'll get better results if you rent a photo booth. This popular alternative to traditional photography doubles as a fun activity for the teens. Photo booths feature a variety of crazy costumes, accessories and different backgrounds so the kids (and the adults) can have fun customizing their snapshots. Plus, each guest gets an instant keepsake of the night.
Throwing the ultimate Sweet 16 Party for your daughter is easy with these five must-haves! If you want to make the big event even more eventful, consider hosting it at Pinecrest Country Club. Our indoor and outdoor venues are ideal for sweet sixteen parties of every size. Plus, our expert event planners can help make the evening less stressful for parents and guests. Schedule a tour of our rental spaces and party rooms today!