4 Creative Fundraising Event Ideas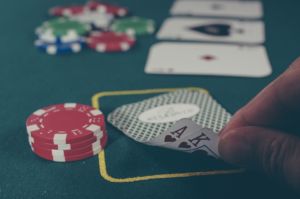 Looking to throw a fundraiser but not sure where to begin? First, start out by choosing the best possible event venue near Bucks County. PineCrest Country Club is the perfect place to host your gathering. We have a selection of banquet rooms that can accommodate your party, whether it's a bigger group or an intimate gathering. Our expert team will set up any room to your specifications to help assure that your event goes off without a hitch. What's more, if you have a cause but you're still struggling for execution ideas, we have you covered. Here, some of our favorite fundraising activities, sure to bring in the big bucks.
1. Silent Auction
This is perfect for anyone wanting something a little more casual. Just provide refreshments and cocktails and invite people to peruse the items up for auction. These can be objects donated by local vendors, so they're acquired at no cost to you. And since the prizes are donated, even more money can be donated to your charity of choice. Plus, when you handle the whole ordeal like a casual cocktail party, people don't feel as much pressure, which can in turn help motivate them to give.
2. Photoshoot
Do you know a great photographer? Why not put their skills to work for the charity of your choice and invite people to come get their photos professionally taken? Sessions can be sold for a fraction of their usual cost, helping incentivize people to spend, plus your photographer friend will have a jam-packed day full of publicity for their business. (Bonus points if you have someone willing to work hair and makeup to help make it extra glam.) It's win-win.
3. Golf Tournament
Want to bring some hands-on competition to the event? Take advantage of our 18-hole golf course and turn the fundraiser into a mini-tournament. Invite players of all skill levels, charge a tournament registration fee, and then tee off! With the money you bring in, you'll be able to award prizes to each skill level while still having plenty left over to donate to charity.
4. Casino Night
Turn one of our banquet rooms into a mini Las Vegas. Instead of gambling for cash, people can purchase poker chips and later trade them in for prizes. Like the silent auction, these can all be donated from local vendors, so it's at no additional cost to you. It's a full night of fun for everyone involved, and at the end of the night, you get to write a sizable check for your favorite charity.
So what are you waiting for? Just give us a call at 215-855-4113 to book PineCrest as your event venue near Bucks County. Then you can focus on what's really important: raising money for a good cause.