How to Pick the Perfect Party Venue in Lansdale, PA
Posted on February 14, 2018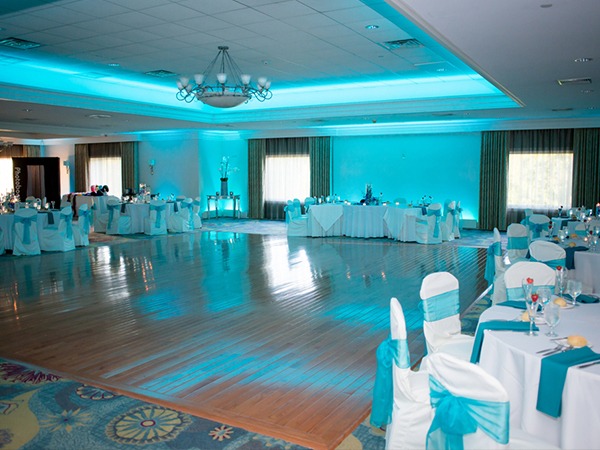 Planning an event can often be overwhelming. When it comes to all the details to consider: the guest list, food variety, décor, and of course—the venue it can be a lot. Luckily, venues these days provide various options when it comes to size, scenery, and catering, so say goodbye to stress-induced searches. Whether it's a bridal shower, a sweet 16, or even a corporate event, your ultimate party venue near Lansdale, PA should offer personalized and courteous service, making your special moments last a lifetime.
Space accommodation
An ideal venue will offer various-sized rooms to cater to the size of your party. Whether you need a room for several hundred for a wedding or class reunion or a space intimate enough to host a gathering of a dozen for a business meeting, your venue should be able to configure the space to cater to your exact needs.
Party food and beverages
Depending on the focus of your party, whether it's a bunch of teenagers for a Sweet 16 or a conservative group of women for a bridal shower, your ideal party venue in Lansdale, PA should offer a wide range of catering options, customized specifically for your needs. From standard menus to special and unique food options, the venue should be able to satisfy your specific vision.
Reliable referrals
There are some services that most venues cannot offer, like live music or a DJ, and photographers and videographers; given their expertise in organizing and hosting celebratory events, however, your ideal party venue in Lansdale, PA will be able to provide the best options when it comes to personalizing the event. Trust vendors that the venue has worked with before since there is an already established relationship and familiarity with the space, which will alleviate your own stress leading up to the event.
Unparalleled staffing
From the beginning stages of planning to executing the big night, your ideal venue should offer personalized and highly accessible guidance every step of the way. Your planning coordinator should be able to understand your budget, manage expectations, and communicate vision to the rest of the staff. Confirm with your planner that during the event, staff will be attentive yet discreet, so guests can focus on the celebratory occasion at hand.
No matter what you're planning to celebrate, working with a perfect party venue in Lansdale, PA will make your event one to remember for a lifetime! Contact us for more information.