Questions to Ask Your Event Venue About Social Distancing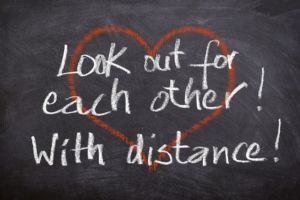 Planning an event during COVID-19 is anything but stress-free. Figuring out how to celebrate your special day with those you love without putting people at risk is tricky. Life has to go on and people still want to gather to mark those momentous occasions but it looks a little bit different these days. That's why having a prepared set of questions to ask your event venue about social distancing is key when you're planning your next big marker of life's amazing moments. Here are some things to cover with your venue.
1. Can I take a tour of the event space?
We know that doing anything in-person right now might not feel entirely comfortable that's why we're offering options to help you select the best venue for your event. PineCrest has a variety of spaces to hold your event depending on the size and we want you to be able to explore them. If you'd like to tour our facility, you have the option to do so in person or virtually. Contact our Special Events Coordinator Kate to learn more about your options! Our goal is to safely serve your needs.
2. does the venue have outdoor party space? 
One of the most important questions to ask your event venue about social distancing is how your party can maintain it in their available spaces. PineCrest has several options for your event. Our venue is now hosting gatherings of up to 70 people indoors, so if you're looking for something intimate and cozy, we can help! As an alternative, we have two stunning outdoor spaces to choose from as well – The Deck and The Veranda.
3. Are you experienced in hosting outdoor or small gatherings?
Working with an experienced staff at a veteran venue can make the difference between a stress-free event and disaster especially during such a unique situation like COVID-19. At PineCrest, we can officially say we've seen it all now that we've continued to serve our clients during a pandemic. Our staff is prepared to safely meet your needs and ensure that your special moments are celebrated. Our clients have touted our service-focused staff as well as our stunning venue as the highlights of their events.
If you're looking for the perfect place to host your next event, call PineCrest today at 215-855-4113. We have space for a safe, socially distanced gathering, and the staff to ensure that your celebration goes off without a hitch.