Tips for Your First Murder Mystery Dinner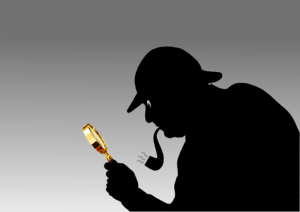 As much as we're creatures of habit, it's often fun to shake things up a bit and try something new and exciting. If you're looking for things to do in Montgomery County, PA — something outside the box — you might want to consider booking a night at a murder mystery dinner. (In fact, we often host them here at PineCrest Country Club.) If you've never experienced an interactive dinner theater event like this before, we have a few tips to get you prepared.
1. Everyone's a suspect
Before you ask: Yes, that even includes you! You won't know until the end, and the only real way to figure it out is to get talking with the mix of guests and actors in attendance. You'll collect clues along the way and may even have to complete certain tasks before the dinner ends.
2. Dress the part
If the theme of the night is 1920s Hollywood, don't come dressed as an 80s club-goer. Half of the fun is becoming immersed in your character. Some places may require that you dress accordingly. Others may not, but you'll likely look out of place … and it's just not nearly as fun.
3. Snoop on people
If someone isn't giving in to your attempt to secure some much-needed information, don't be afraid to get it by other means – including figuring out a way to eavesdrop. Hey, you're attempting to solve a murder here. So anything goes.
4. Remember why you're there
Yes, dinner is a part of the experience. And yes, you're going to be chatting with folks along the way. But the food and conversation are second to the real point of the night: figuring out who the culprit is. Some people may be intentionally trying to keep you off their track by distracting you with idle conversation. Others may be trying to use idle conversation to secure helpful information that will help them win.
5. Have a thick skin
Again, remember that there are going to be actors here, and it's going to be their responsibility to stay in character. Don't take offense if someone is repeatedly rude to you or plain refuses to even talk to you. It's all a part of the game. It may be that their character is trying to keep you off their scent … or they may know that you're the murderer, so of course they'll want to steer clear!
A murder mystery dinner is the perfect thing to do in Montgomery County, PA. And don't forget: We're always hosting them — and other fun events — so be sure to check our upcoming events page to see when the next big night is.
Want to host a dinner or cocktail party of your own? Contact an events coordinator online today or call us at 215-855-4113 to check availability.