Top Tips for Planning Your Next Family Reunion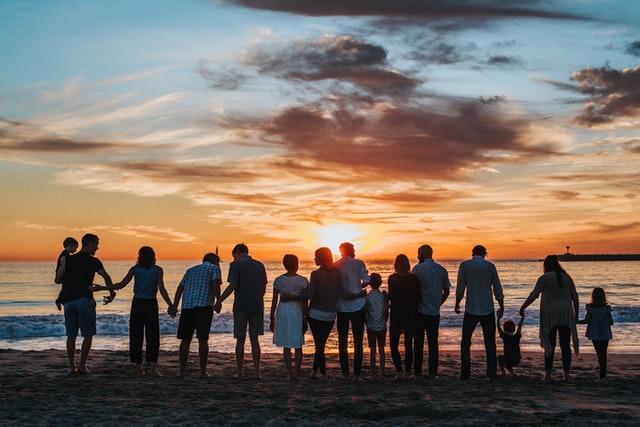 Families may share names, bloodlines and genes, but they're all unique in their own ways. Same goes for family reunions. Whether they're planned to coincide with a major milestone like a golden wedding anniversary or held just because it's been too long since everyone's had a chance to enjoy each other's company, family reunions are a special time to reconnect, laugh, reminisce and create new memories.
If you're planning a get together this year, these family reunion ideas will help your event run smoothly so everyone can enjoy their time together!
1. Pick a Planner
Contacting multiple families, wrangling schedules, providing directions, recommending hotels… the logistics of planning a family reunion can be quite a challenge! That's why it's always good to pick a point-person to oversee the party planning. Have any project managers or administrative assistants in the family? Then they are the leading candidates to be your family reunion's designated planner since they're highly organized, detail-oriented, deadline-driven pros who are skilled at coordinating schedules, delegating tasks and making sure things run smoothly and efficiently. Plus, they double as the point of contact for the venue, caterer, photographer and any additional vendors needed for the reunion.
2. Entertainment
Since family reunions span multiple generations with ages running the gamut from infants to great grandparents, it's a good idea to cover all the bases when it comes to the event's entertainment. While many family members are going to be content with food and conversation just as many (children and teens) may want to participate in more "fun" activities. A D.J. provides the perfect soundtrack with hits from every era while a karaoke machine shines the spotlight on the singing sensations in each family. If there are any magicians or clowns in the family, they'll be every parent's hero if they entertain the younger children with a brief performance.
3. Document the Fun
While phones take great photos instantly, you also want everyone to have ample time to catch up and enjoy themselves without looking at their devices all day. Hiring a photographer to document the special day is always a great family reunion idea. From framing the perfect family portraits to capturing those candid moments, these professionals can do it all!
Creating a private Facebook family reunion group page is another way to document the fun. As guests snap their own photos throughout the day, they can easily share them to the group page for all the families to see. Plus, families can use this page to stay in touch long after the reunion is over.
4. Keepsakes
Presenting each family member with a keepsake is a lovely way to commemorate the occasion and to say "thanks for coming". Customized t-shirts and coffee mugs are always popular family reunion keepsake ideas but if you want to make your gift extra special, we suggest picture frames engraved with the family name and event date. These frames can then be used later to hold the family portraits that the photographer captured that day.
5. Pick the Right Venue
Whether your reunion is going to be an intimate affair or a large-scale party with families from near and far, you'll need a space with ample room for mingling, dining and any activities you have planned. Pinecrest Country Club offers elegant, budget-friendly indoor and outdoor venues of various sizes that can be customized for your unique family reunion needs. Our party planners ensure that your event runs smoothly while our flexible menus cover everything from cocktails and light refreshments to full-course dinners. Contact us today to discover the many ways we can make your family reunion one for the ages!