Valentine's Day Party Ideas In 2023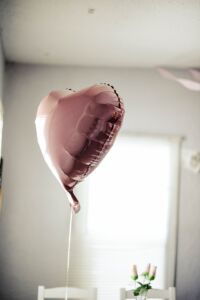 Valentine's Day is approaching. 
And you're at a loss for new, clever party ideas and themes. 
Don't worry! Our party planning experts are here to help you!
Here are just a few of our favorite Valentine's Day party ideas for this year! 
Throw An Old School Valentine' Dance 
Remember when the Valentine's Day dance was a big deal back in high school? 
Right after prom and the homecoming dance, the Valentine's Day event was a can't miss event. 
Although you always wanted to look your best at any dance, this was a chance to spend a little extra time getting ready, wear that special outfit, and share as many slow dances as possible. 
Why not recapture those carefree moments by planning a high school-style dance with all your old friends? 
You can put all kinds of spins on this special occasion. Dress up in the fashions and blast the beats from your high school years. Go real old school with a vintage sock hop theme. Or keep it contemporary with the latest tunes and dress in your best. 
No matter which direction you take, throwing a high school-inspired Valentine's Day Dance Party may be your new favorite tradition! 
Host A Rom-Com Movie Night
Ahhh, romantic comedies. Essential Valentine's Day viewing for couples everywhere. 
If you and your friends are die-hard rom-com fans, why not make your passion for these movies the focal point of your Valentine's Day party? 
Set the scene with decorations based on the most memorable moments and lines from classic romantic comedies. 
Encourage guests to dress in movie-inspired costumes. 
Create a playlist featuring popular songs from your favorite flicks. 
Play rom-com movie trivia for fun prizes. 
Then cap off the evening with a screening of one of your favorite romantic comedies.  
Don't forget to bring plenty of popcorn and movie candy for all of your guests to add the finishing touches! 
Put A Tasty Spin On Wine Tasting
Wine tasting events are always a popular choice for any occasion. 
However, since it's Valentine's Day, why not put a special spin on your event? 
In addition to presenting your guests a wide selection of fabulous wines, treat them to an array of indulgent and uncommon chocolates, too! 
Make your event more special by inviting local wine and chocolate sommeliers to add their insights to the evening's pairings. 
You can also give your guests the opportunity to purchase their favorite wines and chocolates at the end of the evening. 
Find A Venue You Love For Your Valentine's Day Party 
We hope the suggestions above solved your Valentine's Day party dilemma. Or, at the very least, inspired your own unique party ideas. 
No matter what theme you choose, we hope you'll host your Valentine's Day event at our venue. 
PineCrest Country Club's rental spaces are a popular choice for suburban Philadelphia residents' parties, events and special occasions. 
Our event staff is eager to help you throw an unforgettable party and ensure that your guests enjoy themselves in a comfortable and relaxed environment. 
To tour our rental spaces, please Contact our specialists today to schedule a tour of our beautiful venue!