3 Romantic Places To Propose Marriage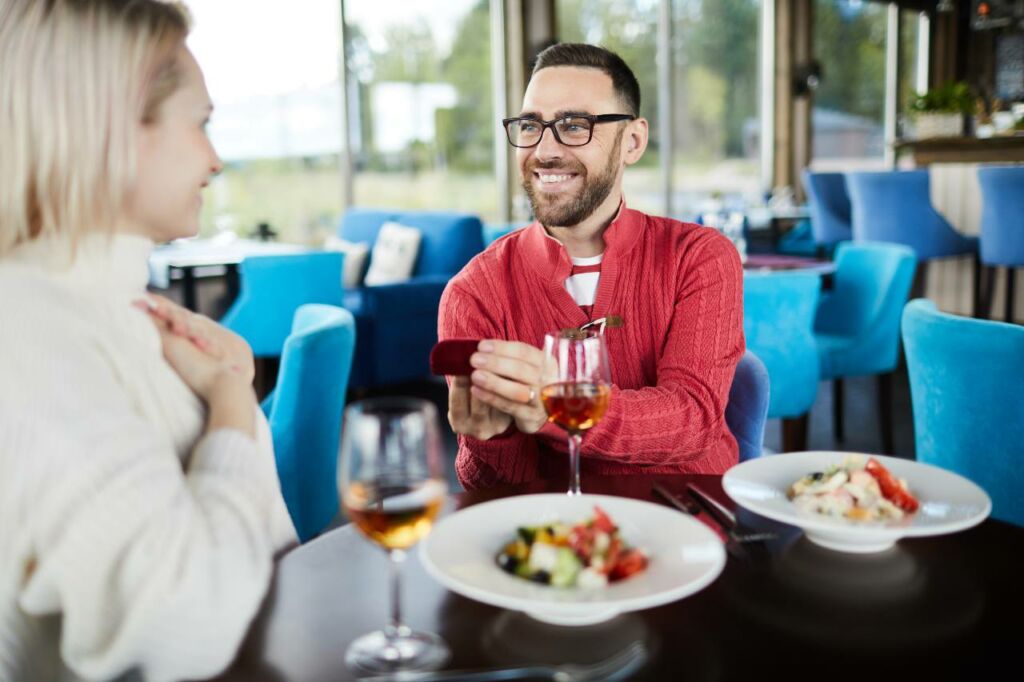 Popping the question? That's a big deal! Once you know that you've found the love of your life, you want the moment you propose marriage to be a memorable one. 
The big moment is approaching. You have the ring. You've rehearsed what you want to say to your loved one (so you don't get tongue tied). Now you just have to find the perfect place to make the moment extra special. 
Uh oh! You're not sure where to propose! 
Relax! We know how important this occasion is to you – and how you want everything to be just right for you soon-to-be fiance. 
If you're bewildered by the thought of choosing the perfect spot to propose marriage, we can offer a few suggestions for some rather romantic places. 
Where You Had Your First Date 
First dates can be nerve-wracking. You want to make a good first impression. And you want your date to have a nice time. When you met your future partner for the first time, all of that nervousness melted away and you both had a wonderful time. 
When you're at a loss for locating the best spot to propose marriage, think back to the moment when you first met. Whether it was a dinner at a restaurant, coffee at a cafe, a walk in a park, or a trip to a museum, the site of your first date is a meaningful, memorable and romantic place for you to propose. 
Asking for your partner's hand in marriage at this particular location allows you both to recall the wonderful memories of your first encounter – and set the scene for your future life together. 
A Destination Vacation 
The perfect spot to propose may be your favorite getaway destination. Sometimes the most romantic backdrop for a marriage proposal is some place you've both never been. Either way, proposing during a vacation is very romantic. 
Picture it in your mind: you're strolling the sands of a favorite beach, visiting a historic landmark overseas, or simply enjoying dinner aboard a cruise ship, proposing during a destination vacation is a wonderful way to make the moment (and the trip) more memorable and special. 
A Place Your Partner Loves To Visit 
If you're really worried about finding the perfect spot you can always opt for a place your partner loves to visit or that's related to their interests. 
Does your partner love to garden and plant flowers? Then a trip to a botanical garden, arboretum or flower show may be the perfect place to propose. Is your partner a stargazer? Pennsylvania is full of great spots for stargazing that also double as ideal marriage proposal locations. 
If your fiance-to-be has a favorite place they like to spend time, then that spot may be perfect for your plans. 
Now that you have some ideas in mind, it's time to start thinking about your plans for your big day!
When the time comes for you to find the perfect place to marry and celebrate your wedding with family and friends, let PineCrest Country Club be that place! 
From intimate low-key dinners to large gatherings filled with music and dancing, PineCrest Country Club has indoor and outdoor spaces that will make your wedding day everything you want it to be. 
Schedule a tour with our event staff to learn more about our many venue and menu options.