4 Top Questions to Ask Your Wedding Photographer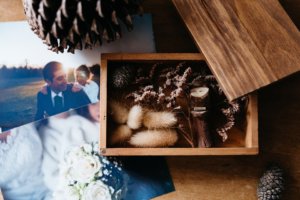 Planning a wedding can seem overwhelming to say the least. Every decision seems to carry with it at least one or two sub-decisions. Some decisions are reliant on other decisions, both parties have to agree (and sometimes other family members), then there is the issue of cost. When it comes time to select your photographer, it's important to know what you're getting into. Once you've at least narrowed the venue decision down to a few wedding locations near Philadelphia, start interviewing photographers. There are a few key bits of information you'll want to find out if you want to be satisfied with how your big day was caught on camera.
1. What's your style?
Perhaps the most important thing to ask a potential wedding photographer is about their special style. You may find, in talking to them, that you already have an idea of what you think great wedding photos are. You may want a lot of group shots or portraits. You may envision a bunch of landscape shots or drone footage of your waterfront wedding at sunset. You want to be sure your photographer likes, and therefore has particular interest and experience, creating the kinds of shots that are important to you. This ensures high-quality results. Want the old-school, dreamy feel of film photography? Find someone whose experience extends beyond digital camera technology.
2. You new at this?
Keep in mind also that not all photographers are created equal. Photos might seem like a great place to skimp on costs because after all, Uncle Mike or Aunt Sally always get great photos and videos during the holidays. But low-pressure, amateur photography doesn't necessarily translate into a desirable collection of wedding photos. You'll want to be sure to ask questions related to their overall experiences, such as how many weddings they've shot, how many they do in a year, their favorite time of year to shoot, and their favorite part of the wedding day. There is no such thing as a do-over or any kind of second chance here. Wedding photographers literally get one chance, so they must be able to perform under that kind of pressure. There are lots of stunningly beautiful wedding locations near Philadelphia, for example, but that doesn't mean each photographer is going to know how to capture that beauty. Check out some of the vendors that frequently work with PineCrest Country Club.
3. Will I see the proofs before or after touch-ups?

We get it – we said there's no second chance when it comes to wedding pictures, and we stick by that story! But chances are, your photos can be enhanced after-the-fact to add those stunning finishing touches and color contrasts. However, this might not be a service you want to pay for. Or it might be a service you want, but only on the photos, you've selected for printing. Oh, and don't be offended that the photographer wants to touch up the photos. We're not talking full-on Photoshop here. You already look fantastic – but pictures can't always capture true colors and textures. The idea is to get these pictures to truly represent the day's perfection.
4. What's your backup plan?

Some photographers work alone. Some have a partner or small team. There's no use asking all the above-mentioned questions, just to find out someone else is actually going to be the one taking your photos that day. That being said, a team of people can at least imply a backup plan in the event of equipment malfunction or a sudden illness. A solo photographer especially will need to outline a Plan B in the event he or she is unable to shoot the wedding at the last minute.
If you thought there were a ton of wedding locations near Philadelphia to choose from, you'll soon see that the pool of photographers is even larger! This is all the more reason to consider interviewing a handful of them before checking that decision off the list. You'll be glad you did because your wedding day is going to fly by. The photos, like the spouse, are in it for the long haul.
Speak to a special events coordinator and learn more about PineCrest Country Club's wedding hall and event spaces. Contact us online or call us at 215-855-4113.