5 Great Gift Ideas for your Groomsmen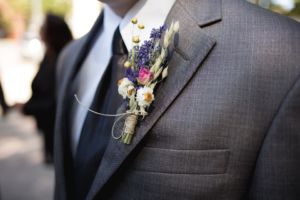 As your wedding day quickly approaches, you may feel overwhelmed by all the tiny details to be taken care of and things to be remembered. One detail you don't want to overlook or forget is finding a unique way to say thank you to the groomsmen who will be standing beside you on your big day. At PineCrest Country Club's wedding venue near Philadelphia, we've seen all sorts of creative gifts—from the funny to the sentimental and everything in between. Here are a few of the ways you can give a little something back to your groomsmen before you all head down the aisle:
1. Personalized drinkware
If your groomsmen are into brews or spirits, consider giving them a set of glasses with their initials engraved on them, so they can sip in style. A stein set, beer mug or even a flask are a nice addition—and the last one may even come in handy on the wedding day!
2. Hometown gift
Since our wedding venue near Philadelphia hosts lots of locals, we've seen a number of gifts that pay tribute to the groomsmen's hometown, such as an autographed jersey from a favorite local sports team or a framed print of the city's skyline.
3. Cufflinks
Gift your groomsmen a pair of cufflinks that are inscribed with their initials or name to add a personalized touch to their wedding day attire.
4. Kitchen gear
If your guys are chefs (or want to be!), pick out some kitchen items that may come in handy. A hand-carved bottle opener with their initials to hang on their kitchen wall or a monogrammed grill set is the perfect option for those who spend a lot of time in the kitchen.
5. The gift of time
Plan an outing for you and your groomsmen as a way to say thank you. Our wedding venue near Philadelphia is close to several new ax-throwing locations that have become popular for pre-wedding festivities, as well as lots of local restaurants where you can treat your side of the wedding party to award-winning food and top-shelf drinks.
Contact an event coordinator at PineCrest to schedule a tour or request more information by calling 215-855-4113.