5 Ideas for a Festive Christmas Wedding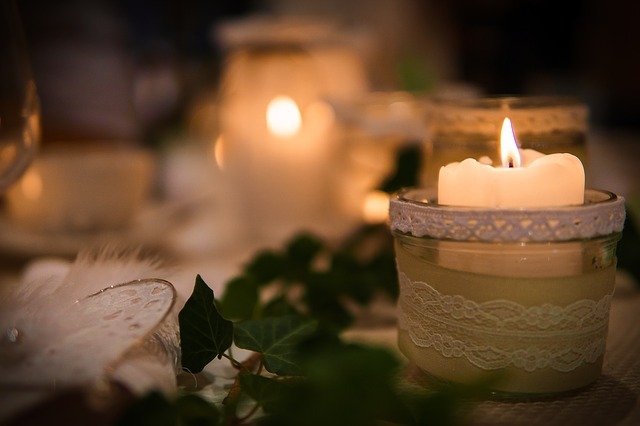 The holidays can be a busy time of the year for many. That's why many couples do not consider a Christmas wedding. Yet, the holiday season is an ideal time for a wedding celebration. Many out-of-town friends and family are visiting the area during the holidays. Newlyweds can escape the cold and honeymoon in warmer climates. Best of all, there are a lot of great holiday themes and decor ideas to choose from!
To help you plan your unforgettable event, we present these five fantastic Christmas wedding ideas for you!
1. Christmas Wedding Invitations
Capture the spirit of the season – and the upcoming nuptials – with a festive invitation. Since this is a Christmas wedding be sure to embrace the colors and themes of the holiday season. Blend snowflake white with bursts of green and red. Decorate your invitations with images of the season. From adorable snow-bride and snow-groom figures to lovely little Christmas trees to ornaments, these illustrations set the scene for your Christmas wedding theme. Top off your invitation with ribbon or wrapping paper accents. You can find lots of wonderful Christmas wedding invitations and ideas at Etsy and Pinterest.
2. Christmas Wedding Color Palette
Including holiday colors in your planning palette is a wonderful way to display your festive spirit. However, some of the more traditional shades of green and red can be too bold. Choose more muted shades of these holiday colors such as sage, fern or cranberry. Complement these muted shades with metallic silver or gold accents.
3. Christmas Wedding Decorations
Nothing sets the mood for a celebration quite like the decorations. The best way to fill your ceremony and reception with cherished Christmas vibes is to add lots of natural elements. Greenery in the form of wreaths adorned with pine cones and small spruce Christmas trees perfectly express the spirit of the season. Plus, they create a warm, cozy atmosphere that makes guests feel welcome.
4. Christmas Wedding Cocktails
Guests can enjoy a bit of Christmas cheer during cocktail hour. Serve up seasonal spins on classic cocktails. "Moscow Mules" are a favorite winter drink for many. Yet, a "Merry Mule" is more suited for a Christmas wedding. This yuletide twist on the traditional ginger beer and vodka drink adds cranberry juice and a sprig of rosemary for a more festive flavor.
5. Christmas Wedding Favors
You can't have a holiday party without gifts. As you bid your guests goodnight, say "thank you" and "happy holidays" with a special favor. Engraved ornaments are a favor your guests will use every year when they trim their tree. And every time they hang the ornament, they'll remember your special day and the kindness of the season.
Planning a wedding is a lot of work for just two people – especially if it also involves capturing the perfect holiday mood. Luckily, PineCrest's experienced event coordinators are here to help. From customized menus to decorating to seating arrangements – and everything in between – our expert staff is here to assist you during your special day. To learn more about our event coordinators and rental spaces that can make your Christmas wedding a joyous celebration, contact us today!