Benefits of a Sunday Wedding Reception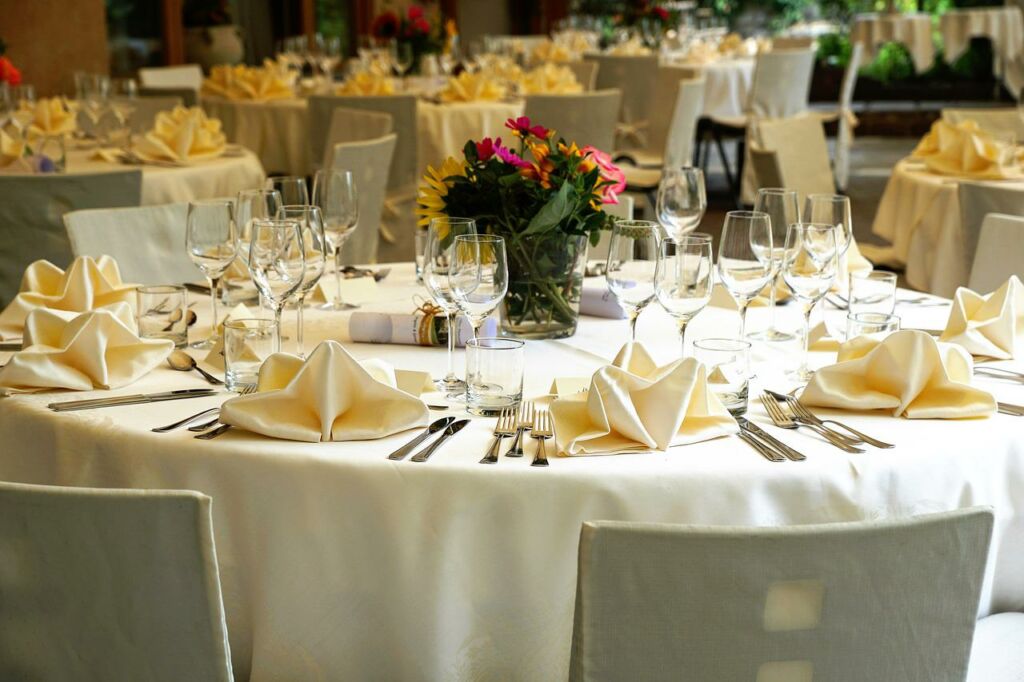 Are you in the early stages of planning your wedding? 
If so, you may be looking at the calendar, trying to decide if you want a Friday night or Saturday wedding and reception. And you may be running into some problems trying to find a Friday or Saturday that will work for you and your potential guests. 
Instead of spending more of your time trying to figure things out, you can go with another option that's equally good – and maybe even better than a Friday or Saturday: a Sunday wedding reception! 
Below we'll discuss some of the benefits of choosing a Sunday wedding reception! 
Benefit of a Sunday Wedding Reception #1: Greater Venue Availability
Perhaps the biggest benefit of a Sunday wedding is that your preferred wedding venue isn't booked up. 
When planning their wedding, most couples select Friday or Saturday nights for their receptions. Both days fall into the realm of the weekend, so that appeals to most couples' sensibilities and party preferences. 
The problem with that plan is that many popular venues are booked well in advance. After all, there are only so many Fridays and Satursdays on the calendar. And when major holidays fall on those days, it further complicates matters. 
However, Sundays are often overlooked. That means they're typically unbooked. 
That means you can secure your preferred venue choice, still enjoy a weekend wedding. Plus you won't have to worry about changing dates, settling for a less desirable venue, or scrambling to find available photographers, DJs or caterers.  
Benefit of a Sunday Wedding Reception #2: More Time With Guests 
Another great perk about Sunday wedding receptions is that they give you more time. 
If you're working all week before your wedding, then you have an extra day off to catch your breath and not feel rushed before your big day. 
Since you'll probably be expecting some out of town guests, a Sunday wedding reception gives you the opportunity to spend more time with them. Now you can enjoy brunch or dinner with these friends and relatives. 
If nothing else, having the whole Saturday to yourselves gives you more time to pack for the honeymoon! 
Benefit of a Sunday Wedding Reception #3: More Low Key 
Friday night wedding receptions can be tricky for your guests. They'll either have to rush home from work and then rush to the wedding reception. Or they may have to use a vacation day to ensure that they can attend without any issues. 
Saturday wedding receptions can be equally tricky – especially for guests with children. Finding babysitters and taking care of family obligations before arriving at the wedding can make them feel frazzled. 
Yet, Sunday wedding receptions are often more low-key and relaxed. Everyone's had some time to distance themselves from the work week. And they've had the opportunity to take care of their various obligations on Saturday. 
Now they can relax, unwind and enjoy your big event! 
So have we convinced you? If you're on board with a Sunday wedding reception, it's time to reserve your space at PineCrest Country Club!
We offer both indoor and outdoor venues that can accommodate wedding receptions of any size. Plus our in-house wedding team can help you customize your dinner menu and suggest some of the area's best photographers, DJs and hotels for all your event needs. 
Contact  one of our event experts today to schedule a tour or to speak with one of our wedding reception specialists!