Booking a Band for Your Wedding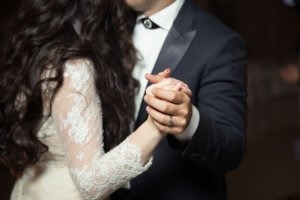 Weddings take TONS of planning and preparation, and of course you want everything to go as planned. If you've decided that you want to book a band for your reception and skip the DJ, there are a few things to consider as you start the process. Your wedding venue near Bucks County, PA, will work with you to help you achieve your ideal musical vibe, so be sure to communicate with them as your progress in the journey. Here are few pointers when perusing the perfect musical entertainment for your big day.
Do your research
This probably goes without saying, but do plenty of digging around to see what bands appeal to you. With technology on our side, we can now easily check out bands' social media platforms and websites to get a taste of their vibe and talent level. Check out other user ratings and comments, and it's also recommended to see the band live for yourself. Your wedding venue near Bucks County, PA, will also be able to offer recommendations from other receptions if you need additional help.
Be clear with expectations
If you prefer the band to avoid certain songs or musical genres, make that clear in the beginning. Provide them with a setlist so they know what you're expecting, and be mindful of the audience and time of the evening. Rotate the Frank Sinatra and Adele in the beginning of the night when everyone is still beaming over the romantic ceremony, and save the Jay-Z and Journey for the second half of the night when the children and grandparents have gone home.
Trust the band
If you've done your research and feel confident in your musical choice, then chances are your band knows what they're doing. They'll know how to handle guests that may be a little excessive with their requests, and they'll also be able to read the room: if the crowd needs a little hype, they'll pump up the tunes. Plus, your wedding venue near Bucks County, PA, will also ensure that everything goes appropriately so you can place your focus where it matters: enjoying your wedding day.
PineCrest Country Club is a beautiful wedding venue near Bucks County, PA.  Please contact us to schedule a tour or request more information.