The 5 Benefits of a Country Club Wedding in PA
Posted on January 28, 2016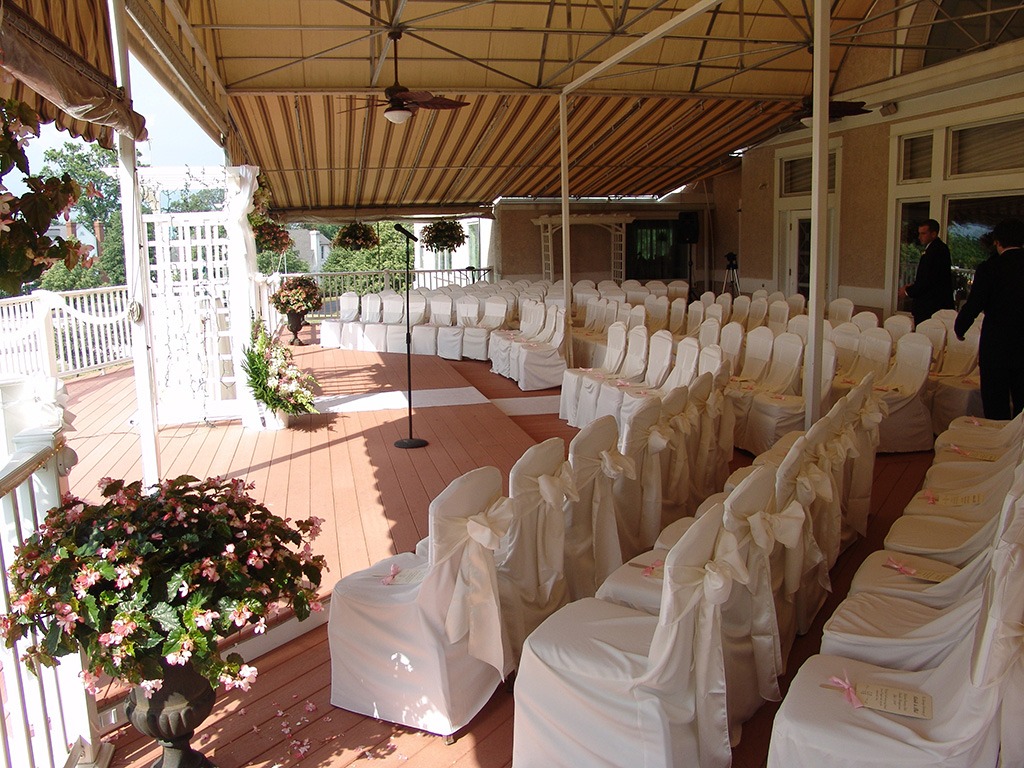 At PineCrest Country Club, in Lansdale, PA, we are ecstatic when we find out someone has booked their wedding with us. Number one, we love weddings, and number two, we know that if you book with us your wedding is going to be everything you dreamed of. Often we hear the question though, "Why have a wedding at a country club?"
Well, Let me tell you 5 reasons why you should have your wedding at a country club, specifically, with our country club.
Options
Country clubs provide more options for your wedding than any other venue. Outdoor wedding, indoor wedding, wedding on the deck, separate venues for the wedding and dinner or same venue- it doesn't matter because a country club can provide it. Our immaculately manicured grounds provide a lovely backdrop for your nuptials, our deck makes the perfect place for cocktails, and out ballroom provides an airy and comfortable space for your guests to dance the night away.
Having a wedding that is non-traditional, or traditional to your cultural? We would LOVE to help you with that! We even have custom packages for Indian Weddings. Whatever your style, you can choose from our many venue packages and catering packages to fit your budget and your preferences. We are here to make you happy.
Nothing Beats our Aesthetic
Our gardeners work hard to ensure our grounds are beautiful, year round. Your guests will enjoy the bright green grass, expertly cared for trees and flowers, and meticulously cared for buildings. You won't have to worry about perfectly framing pictures to avoid ugly backgrounds.
Keeping it All On Site
Our on-site catering company will ensure your food is exactly what you asked for. Choose from our wide variety on our menus to make sure each guest is happy with their meal. We are happy to work with dietary needs, allergies, and food preferences, and if you find yourself in need of anything mid-event, we will be right there to help!
Parking
At other venues, parking can be an issue that no one realizes until the day of the event, and it can be a mess! A country club wedding venue provides more than enough parking for all guests to easily find without stress or concern.
Always Prepared
With a large staff on hand, country clubs can be prepared for any issue that may arise. And, at the end of the event, we are prepared to clean up after the party so you can go to your bridal suite and relax.
Choose a country club for your wedding venue to ensure less stress, better pictures, and the perfect set up to make you happy. And, if you're choosing a country club for your wedding, choose PineCrest Country Club in Lansdale, PA