Ways to Cut Your Guest List by Half
Posted on October 20, 2017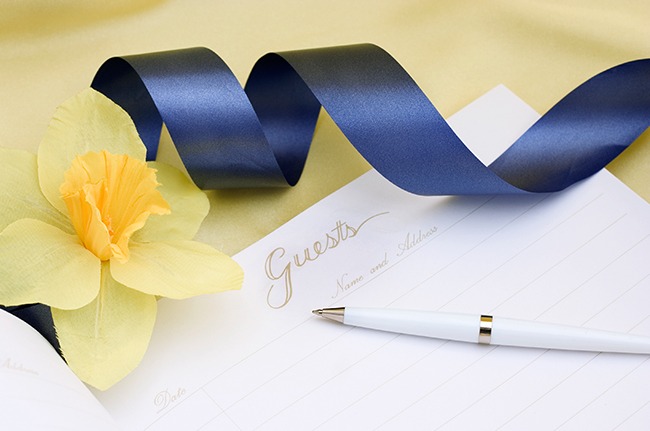 From settling on a beautiful Montgomery County, PA, wedding hall to selecting the perfect menu for your big day, solidifying your guest list may fall into the category of more stressful to-dos before you say, "I do." Deciding where to draw the line when it comes to who you'll invite can be challenging, but a keeping a few things in mind and making an action plan can reduce your stress. Here are some tips from the best wedding planners in the game.
Know the cost
As basic as it sounds, you are paying for every single person you invite to your wedding. So, knowing the cost per head is crucial in sticking on budget and narrowing down exactly who you'd like to celebrate with. Maybe you imagined having a 300-guest bash, but after you've selected a wedding venue in Montgomery County and what types of foods you'd like, can you really afford that big of party? If not, it'll be easier to focus on who you want to attend.
Invite all-weather people
Your wedding day is something you'll remember for the rest of your life. Inviting people who you expect to be around in the future is important. Make a best friend at your new job? Only send them an invite if you really think you'll be friends should either of you move on to new opportunities. Haven't talked to your first-grade best friend since junior high? Don't invite them. Keeping this mindset can take your guest list from massive to manageable.
Stop your parents from inviting people
Ok, so don't stop them from inviting anybody, but remind them that this is your celebration and while you're fine with old family friends attending, they don't need to invite everyone they've ever known. If your parents are paying for the whole shebang, they might feel like they can invite whomever they like – but it's still your wedding. Have a discussion and give them a cap.
No plus-ones
This might sound harsh, but cutting out plus-ones is an easy way to reduce the size of your guest list. Or, if you don't want to be so strict, make a mental note of inviting couples who've been together a certain length of time even if they're not married. Don't feel obligated to give everyone a plus-one and create a singles table in your seating arrangement. Who knows? Maybe you'll play matchmaker on your big day!
Filling up your Montgomery County, PA, wedding hall with a host of loved ones will be easy when it comes down to it. Make sure that everyone who gets an invite truly means the world to you and your soon-to-be-spouse and it'll make your big day all the better.