DIY Ideas for Your Table Décor
Posted on January 3, 2017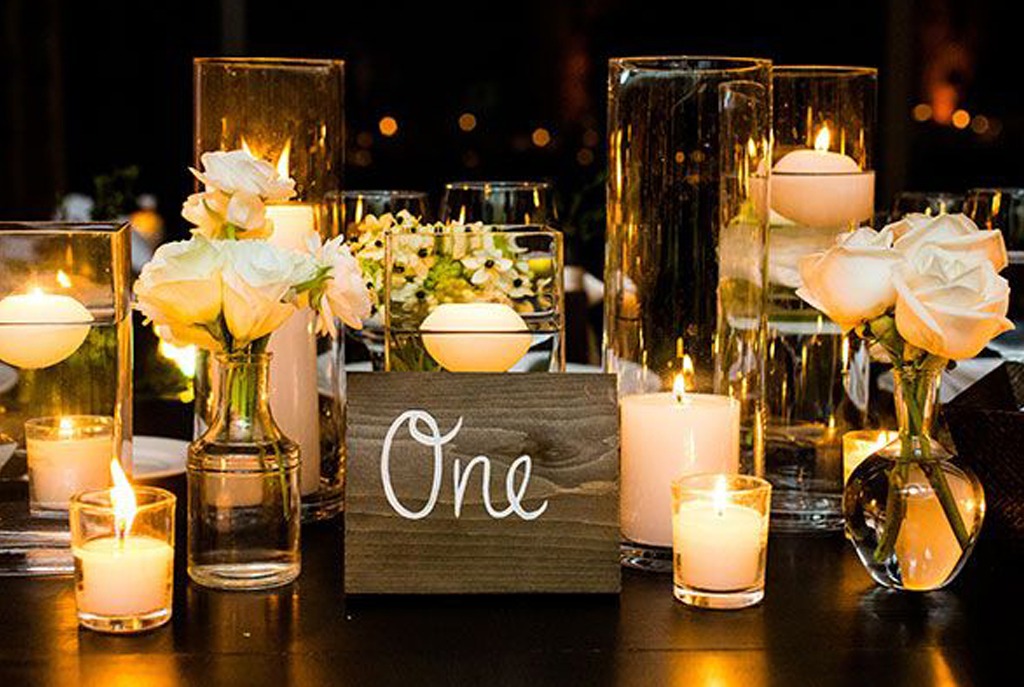 One of the main focal points at Montgomery County, PA, wedding locations, is what you decide to do with table décor at your reception. Everyone will have time to appreciate the thought you've put into your centerpieces while they're enjoying the delicious dinners you've selected. But you aren't chained to typical options like plain floral arrangements. With just a little bit of creativity and online help, you can create unique and beautiful centerpieces to go with your overall theme.
Beyond Blooms
Maybe your budget doesn't accommodate grand floral arrangements on every table. Don't worry! With a little ingenuity, you can create centerpieces for Montgomery County wedding locations just as captivating as fresh flowers. If you're getting married in the colder months, using bare branches wrapped in fairy lights placed in tall, clear containers offers a whimsical and warm focal point for each guest table. Add stones and pebbles to the bottom of the containers for a naturally beautiful weight. Another option that doesn't involved spending cash on a florist would be to collect different sizes of ornate lanterns to arrange in the center of guest tables. For convenience, you can purchase batter operated tealights to use in the lanterns without worrying about them burning out during the reception.
Little Lights
Using candles in centerpieces automatically adds a sense of whimsy to Montgomery County, PA, wedding locations. There are endless ways to incorporate candles into your table décor on a budget. Take a trip to the local dollar store and find glass containers of varying sizes. You can decorate the containers to fit your overall theme and fill them with various levels of water. Find some floating votive candles and arrange the containers on tables for an interesting display. Another way to use candles in centerpieces is to use taper candles. Though a bit more delicate, they can add a very elegant vibe to your reception. Again, using holders of different shapes, styles, and heights will give guests something to examine during their time at your tables. Have fun with it!
Flowers with Flair
If you have a small budget for floral arrangements but can't rely on bouquets to be the main attraction in your centerpiece, you can easily add additional elements to complete your table décor. Scour the dollar store for containers that you can transform into beautiful centerpieces. A little spray paint goes a long way! If you have a specific theme for your wedding, such as literary, use things like old books to add height and charm to your centerpieces. More of a natural theme? Add slices of wood under your quaint bouquets. Don't forget, incorporating table numbers into your centerpieces can add another layer and take up space on larger tables.
There are limitless options when it comes to creating beautiful centerpieces for Montgomery County, PA, wedding locations. And whether you have a big budget for the florist or just a few bucks available, you can be sure your special day will be a beautiful lifetime memory.