4 Unique Winter Wedding Favors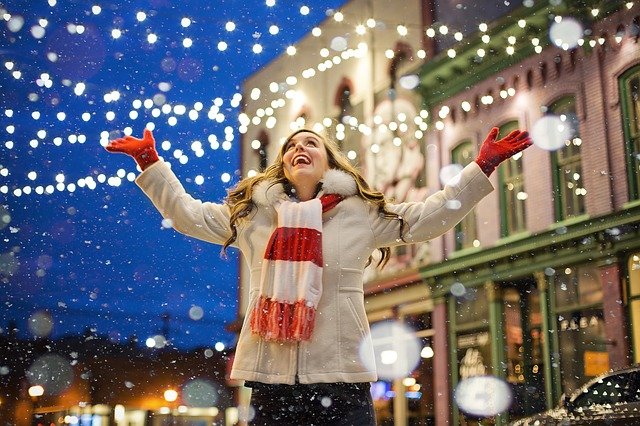 Wedding season isn't strictly relegated to warm weather. In fact, there is no real "wedding season". Weddings are celebrated throughout the year! And for couples who enjoy cooler temps, winter weddings are all the rage!
Winter weddings are often thematically linked to events that occur during those months (Christmas, Valentine's Day, St. Patrick's Day, etc) or the vibes the season creates. That's why so many winter wedding favors express the warm feelings and imagery we often associate with the season.
If you're in need of some fantastic favor ideas for your winter wedding, our expert event coordinators have come up with some great ideas for you!
1.
Ornament or Decoration Favors
Whether they're glass, ceramic, metal or natural, ornaments and decorations are a lovely way to show your appreciation to your guests. If your wedding takes place during one of the many special winter holidays, similarly-themed ornaments or decorations make wonderful favors. Think of the many wonderful symbols linked to Thanksgiving, Christmas, Hanukkah, Diwali or Kwanzza. Use that as your inspiration for a meaningful favor that guests will forever associate with your special day – and the spirit of the season. 
Ornaments and decorations also make wonderful favors outside the holiday season. Seasonal decorations and ornaments with images of wintery settings and images are perfect for winter weddings. Decor that incorporates pine cones, snowflakes and other winter motifs are favors that your guests can benefit from all season long, year after year.  
2. Pine Tree Favors
If a more environmentally friendly favor speaks to you, then you can thank your guests with the gift of a baby pine tree. Each tree can be lovingly wrapped in a burlap bag with instructions on how to properly plant it. Whether they plant it on their own property or at a local greenspace, your guests will have a natural and enduring reminder of your love.
3. Blankets or Throw Favors
Homes can never have enough blankets! When the weather outside is frightful, you guests can reach for a cozy blanket – courtesy of the happy couple! From solid fleeces inspired by your wedding palette to decorative throw styles, your blanket favors will be a household favorite during winter. For a special touch, embroider each blanket with your names, wedding date and maybe even a lyric from your wedding song.
4. Food and Beverage Favors
You can't miss with food or beverage-themed wedding favors! And winter months are filled with many amazing choices. Individually wrapped scones and muffins from a local bakery are a wonderful way to say "thanks" – and provide breakfast for the day after! Tiny jars of organic, gourmet maple syrup, jelly or jam are special treats that brighten up the long winter's days. If you're interested in a combination gift, then consider pairing a customized thermal travel mug with packets of gourmet coffee, tea, hot chocolate or soup that guests can warm up with all winter long.
Now that you have some great ideas for your winter wedding favors, it's time to think about the best venue to host your special day. PineCrest Country Club has several event spaces that can easily accommodate winter weddings both intimate and substantial. Available at affordable rates, our spaces are overseen by our expert staff who ensure that every aspect of your event meets your expectations. Contact us today to speak with an event coordinator and learn more about your winter wedding venue and menu options.