Host a Memorable Friday Wedding Reception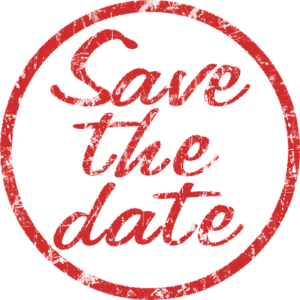 Traditionally, weddings are on Saturdays, so it might not even cross your mind to consider another day of the week. However, what happens when the venue is booked every Saturday during the entire season? Or after visiting several places, you realize you can't afford the wedding you dreamed of? For these reasons and more, Friday weddings are becoming increasingly popular.
Here you'll find a few tips for hosting a successful and memorable Friday wedding reception in Montgomery County.
1. Save the Dates
It's presumed that because of work, brides, grooms, and their guests prefer to gather on a weekend day, which is why Saturdays book quickly and why Fridays cost less. However, if you plan enough in advance, most of your guests won't mind rearranging their weekday schedules a little for the chance to celebrate with you. Friday weddings therefore warrant the use of save-the-date cards. You'll want to mail them out up to a year ahead of time and make sure to indicate that the event is on a Friday. This is a courteous way to give your friends and family plenty of time to make arrangements. Also, consider saying "I do" in the late afternoon or evening rather than in the afternoon. This way, local guests won't feel forced to take an entire day off from work and out-of-towners can have more travel time.
2. Post-Party Saturday Brunch
A Friday wedding might be tough for some guests, but one of the pros to having a Friday wedding is that you have all of Saturday to either recover from the previous night's shenanigans or enjoy another day of fun! Consider the ever-popular brunch the following morning, for example. No matter what day the wedding is, this is a really nice gesture, as it allows you to extend a more personal invitation to close family members and friends from out of town. People love the intimacy of a morning-after brunch, whether it's at a funky place that showcases the cool local culture or simply on someone's back deck.
It's possible, however, that the money you saved by having a Friday wedding reception in Montgomery county can't be spent on a fancy brunch, but that doesn't mean you can't offer guests a little something extra anyway. Sometimes having a smaller, less formal get-together at a park or at someone's house the day after is the perfect way to keep the celebration going while giving you the opportunity to include the people who were unable to attend the actual wedding.
3. Intimate Ceremony
Along similar lines, think about how you feel about some guests attending the reception but not the actual wedding ceremony. Many brides and grooms frown on this and see it as rude. However, if you're at ease with the possibility that some beloved guests need a little extra time and therefore feel they can only attend the reception, you're sure to have a much more enjoyable time. After all, your wedding is about you, and while your vows are certainly the highlight of the evening, the party afterward is also important. There are a lot of built-in anxiety triggers when it comes to wedding planning, but wasting energy on who is not there or who has to arrive late shouldn't be one of them.
Friday weddings can be a lot of fun. You might simply want to break with a tradition but not want to stray too far from expectations, you might want to save a little money, or you might want the entire weekend to share with your new spouse. Whatever the reason, if you take a little time to plan ahead to help cater to the scheduling needs of your guests, your event is sure to be a huge success.
Call us at 215-855-4113 and peak to our special events coordinator about everything PineCrest can offer you to create the wedding of your dreams. If you haven't already, book your Friday wedding reception in Montgomery County today!