How to Celebrate Your Original Wedding Date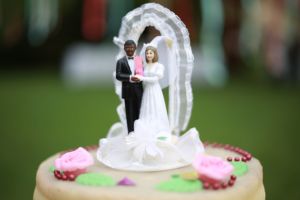 The current pandemic has impacted all facets of our lives including those with pending nuptials. If you've had to postpone or cancel your wedding this year, you may be feeling a little down about your original dreams of the big day being altered by COVID-19. However, one way to look on the bright side of things is that you can now have two anniversaries to celebrate! Anniversary celebration ideas used to include in-person events, but these types can be virtual or just between the two of you. Here are some ways to mark your would-be wedding day with love.
1. STaycate… or vacate
Practice self-care as a celebration for your original wedding date. You and your soon-to-be spouse can enjoy a little relaxing staycation at home complete with lots of pampering for each other. Or, if you're able and feel safe, get away for a few days! Rent a spot close by and bring a couple of bottles of bubbly. Cheers to your would-be wedding date and look forward to when you actually do get to walk down that aisle in style.
2. eat the cake
You might not be exchanging cake with your spouse at your reception on this day, but that doesn't mean you can't still enjoy your cake! Contact your bakery and ask if they can make you a smaller version of your wedding cake so you can enjoy a little taste in honor of your postponed nuptials. It'll give you a delicious peek into what you'll soon be enjoying with all your friends and family.
3. virtual soiree
Mark your original wedding date with a virtual celebration. Just because you all can't be together in person doesn't mean you can't celebrate together. Encourage virtual attendees to dress their best, grab a cocktail and snack, and be prepared to bust a move as you all enjoy your virtual reception. Plus, it'll be a great lead up to the actual day you all get to dance the night away after your ceremony! Make sure to record the event so you'll have two videos to watch later on in life while celebrating your union.
4. vendor appreciation
Don't forget to maintain contact with your vendors during these challenging times. If you're looking for anniversary celebration ideas, see if your vendors can help. Just like getting a mini cake made by your baker, you can contact your photographer to see if they're available to do a socially distanced mini photo session on your original wedding date to mark the occasion. Wedding vendors are struggling during the shutdown, so any extra income can help!
We know that having to postpone or cancel your wedding is hard, but everyone is in this together. All your vendors, including us if PineCrest Country Club is your venue, can't wait to help you make your new wedding date dreams come true! Contact  PineCrest's wedding and special events venue in Lansdale, PA. We are here to help you plan and execute the perfect wedding and memorable special events! Call 215-855-4113!