How to Plan a Socially Distant Party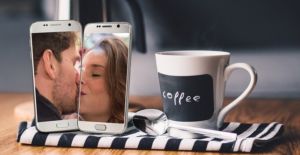 Though celebrations look a bit different these days, they still must go on! Planning a social distancing party is the new norm for now, so knowing the rules to follow is crucial to a successful event. We're still expected to be practicing social distancing even if we're not under quarantine, so providing adequate space for your soiree is a big part of the event planning process. For example, you may need to hold your party in a bigger event space than you'd originally planned even for the same number on the guest list. From weddings to birthday celebrations to retirement parties, we all still want to mark those special occasions in person while remaining healthy. Here are some tips to make the planning process a little less stressful.
1. Space
As noted, you'll want to consider the amount of space your venue has in comparison to the number on your guest list. If you can host your soiree outdoors, that is advisable during this time period as ventilation is best outside. However, if you're taking it indoors for weather concerns, you must be sure that the space is big enough to accommodate everyone safely. Groups that did not arrive together should have at least six feet to socially distance from other attendees. If attendees cannot safely socially distance, you should encourage the wearing face coverings.
2. Decor
While the situation might be different in today's world, it's still a party so make it look like one! Decorating for your event might be one of the most fun parts of it. So, don't hold back when it comes to decor. Let your decorations reflect the reason for the celebration as well as your gratitude for being able to get everyone together for an intimate, yet distanced, party.
3. Food
Buffets and family-style feeding is on hold for now but you should still provide yummy refreshments for your guests. Think about what can be served in a single-serve fashion so there is less risk of cross-contamination between attendees. Individually packaged items are the safest options but perhaps not the chicest. Work with your venue to come up with single-serve items, think appetizers, that can come in individual containers so people can simply pick up the container or have it served to them and not worry about contaminating the entire meal. The same goes for beverages. Do not allow people to reuse their glasses for refills.
4. Communication
Let your guests know what is expected of them and what to expect at your social distancing party. If you're requiring masks, note that in the invite. Tell them that there will be enough space to remain distanced and that single-serve food will be an option. Offer hand sanitizer as door prizes or parting gifts. Remind them to wash their hands frequently and resist the urge to hug, high-five, or shake hands with others that they did not arrive with. The more you communicate, the easier the event will be on the day of!
There are a lot of rules and guidelines right now, so hosting a social distancing party is one of the few options to mark celebratory occasions. Be safe, be smart, and remember to have fun!
Contact an events coordinator at PineCrest today and learn more about our outdoor and spacious event and party spaces.