I Do, Take Two. A Guide To Planning Your Second Wedding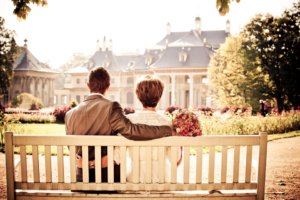 Finding love and planning your second wedding is an exciting time and should absolutely be celebrated! There tends to be many questions around how to do so and how to address certain concerns, specifically if you have children from your first marriage. Luckily, PineCrest, your Montgomery County, PA, wedding venue, has tremendous experience in all kinds of weddings, so you can rest easy that all variations you introduce will be honored and respected.
1. Blended family rituals
For many second weddings, children are almost always involved in one way or another. Oftentimes, they're included in the wedding party. Depending on their age, they could be the flower girl or ring bearer, all the way up to the maid of honor or best man. They might have their own version of vows, some kind of unity ceremony (candles, sand), and there is even often a special dance between the children and the parents. It's entirely up to you how you want to involve your children into this new unity.
2. Size of your ceremony
This is often debated for second weddings, as many feel that the second ceremony should be smaller and more intimate. As every couple's circumstances are different, this is another realm in which it is up to you and your spouse-to-be. Your Montgomery County, PA, wedding venue is capable of holding ceremonies of all sizes, so you won't have to worry about meeting a certain quota or having enough space to fit everyone. No matter what you decide, your wedding day is still about you and your next life step with your loved ones.
3. Gift registry or no?
This is another highly debatable topic, as second marriages mean that you've already received wedding gifts before. Some consider it tasteless to ask for gifts (again), so some couples opt for a no-gift event, while others open up donations for their favorite charities. If you feel you have everything you need as a family, perhaps create a fund for guests to contribute to your next family vacation. Again, you're allowed to be creative with what you ask for – just be considerate.
4. What to wear
Your wedding day, whether it's your first, second, third, or fourth, is still your special day. Some brides choose to dress down a bit from their first wedding, while some brides choose to celebrate their wedding day as if it were their first wedding day. Ultimately, the decision is yours. If you opt for casual or fully blown-out princess ceremony, your Montgomery County, PA, wedding venue can host it all.
Think about some of the wedding traditions you may want to skip or keep when you are planning your second wedding and give PinCrest a call at 215-855-4113 to discuss your perfect wedding ceremony and reception.