Questions to Ask Your Wedding Venue when Reviewing Your Contract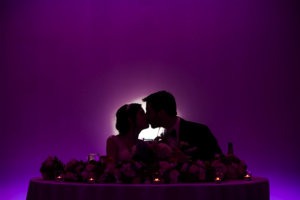 You chose your date. And now all the planning begins. We get it: There is a lot to think about in the coming months as you count down to the day of your nuptials. One of your biggest decisions will be where to host the big day. In choosing a spot, there are a number of questions to ask your wedding venue before you make a decision. Here are some important ones to keep in mind.
1. Is our date available?
This is the first question you should ask. Once you know the answer to this, it's time to book if it's available or, if not, decide if you are so in love with the venue that an alternate date would be acceptable. PineCrest's special event coordinators can assist you in finding a wedding date, just give us a call at 215-855-4113.
2. Can the bridal party get ready at the venue?
It's a huge time-saver and convenience if you're able to get ready at the place you exchange vows. You may not think it's important now, but come ceremony day, you'll want to streamline as much as possible. PineCrest has a beautifully decorated, in a private suite for your wedding VIPs. Everyone can relax and make last minute preparations .
3. Do you handle the decor?
Some brides are very hands-on. Some would prefer that an expert take care of it all. Knowing your options and the level of flexibility is extremely important. Our special event coordinators would love to help you choose a theme and can recommend local wedding vendors to assist with decorations, flowers arrangements, and more.
4. What happens if it rains?
Try as we may, none of us can control the weather. But what you do have control over is whether or not the venue you book has a backup plan for inclement weather. Trust us: You don't want to be stuck exchanging vows in the rain.
5. What is available for the reception?
Does the venue just provide a place for your ceremony? Do they provide all the plates and cutlery? Or do they offer a full catering service, making your planning efforts that much easier? These are all important questions to ask before you book. Download PineCrest's contemporary menus and wedding packages.
6. Are there accommodations?
What's better than a venue that can take on all the heavy lifting of planning your ceremony and reception? How about one that can also provide accommodations for you and your guests, or one that works with nearby properties to help coordinate easy transportation between venues?
At PineCrest, we have experts on staff that are here to answer all of the above questions to ask your wedding venue. They have a wealth of knowledge and will make sure you know everything up front, so when the big day arrives, there are no surprises, and you can just enjoy yourself. Contact PineCrest today and let's start planning your wedding day.