Trends for Summer Weddings
If it's summer, that means it's wedding season! With all the planning, it may be tough to find the time to come up with clever ways to make your wedding unique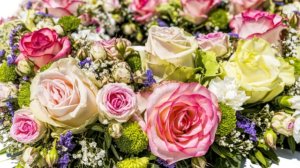 and memorable without losing that classic touch. If you're in the market for outdoor wedding venues in Lansdale, PA, here are some clever ways to introduce your personality into your ceremony and reception so your guests will be talking about your big day for years to come.
1. Post-celebration grub
So many couples focus on the light bites pre-reception as well as the main course, but your guests are definitely going to be craving some carbs after a few drinks and several hours on the dance floor. If your favorite late-night snack is pizza, set up a make-your-own-pie station at the end of the evening for your guests to bring home.
2. Gram it up
We all know that these days, we can't say no to a perfect photo op, so you might as well make it easy for your guests! Set up a backdrop that caters to your taste that will not only keep your guests entertained all night but photos from your big night will be up on Instagram for everyone to enjoy. Outdoor wedding venues in Lansdale will help you set this up, no matter what you choose to do.
3. Drinks for the season
Summertime cocktails are always tons of fun, and with so many fresh fruits and juices available, why not let your guests be their own mixologists? Offer some of your favorite liquors and mixers and set out some of the best fruits the season has to offer. Your guests will love having the option to mix and match, and best of all, they'll then have a new favorite drink they can boast about when they get home.
4. Sweet nostalgia
Instead of a traditional cake, bring back some of your childhood favorite treats. Bring out firecracker popsicles, strawberry shortcake, or even pass out smores for a real nighttime summer feel.
Weddings venues in Lansdale, like PineCrest Country Club, can't wait to make your special summer day as magical as possible!